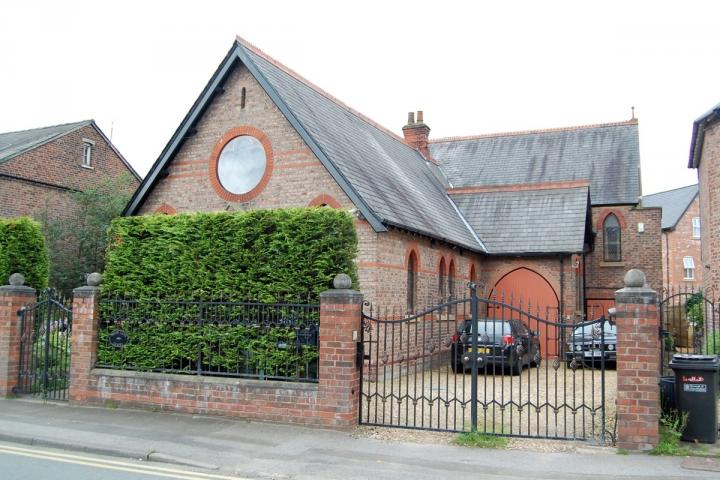 Plans to convert a former chapel into 4 apartments are set to be determined by the Northern Planning Committee next week.
The applicant is proposing to sub-divide Brook Lane Chapel, located at the bottom of Brook Lane, into four residential units - the first of which would have three bedrooms and others would have two bedrooms.
The scheme includes two parking spaces for each property and, whilst outdoor space is limited, each apartment would have either a garden or balcony.
Alderley Edge Parish Council objected to the plans on the grounds of significant over development; impractical parking proposal and concerns over highways safety entering and exiting the site.
Four objections were received from 4 addresses. Whilst neighbours generally welcome the upkeep and redevelopment of the site, they also have concerns about overdevelopment; lack of amenity space; car parking and access; loss of garage; restricted visibility due to the bend and on-street parking; replacement of trees with a car park and loss of privacy for residents.
The planning officer is recommended that the Northern Planning Committee approve the plans at their meeting on Wednesday, 4th August stating "The design of the scheme would be sensitive to the existing appearance of the building.
"It is not considered that this proposal will significantly negatively impact the character of the area or the amenity of users and neighbours. There would be no significant impacts in terms of flood risk drainage, landscaping, trees or ecology. The proposal is therefore considered to be acceptable in the context of the relevant policies of the Cheshire East Local Plan Strategy, the saved policies of the Macclesfield Borough Local Plan, the policies within the Alderley Edge Neighbourhood Plan and advice contained within the NPPF."
The plans can be viewed on the Cheshire East Council website by searching for planning reference 21/0349M.
Tags: