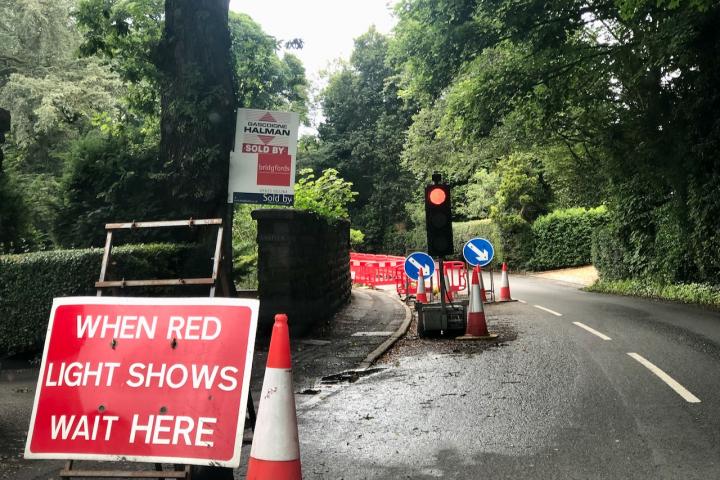 Local motorists are becoming increasingly frustrated as there is still no sign of any work being carried out to repair a wall on Brook Lane where traffic lights have been in place for over six months.
A Cheshire East Council spokesperson said: "As sections of the boundary and retaining wall have become unstable, the Council has installed temporary traffic controls in the interests of pedestrian safety. Traffic controls have been in place since December 2020 while a resolution is sought."
"The council is working with a third party to ensure a satisfactory conclusion to this matter. However, as this matter is the subject of a legal notice, it would be inappropriate to comment further at this time."
"Other works are taking place a short distance away on Brook Lane this week. These are being carried out by United Utilities, at short notice, to repair their apparatus and are not related to the same issue."