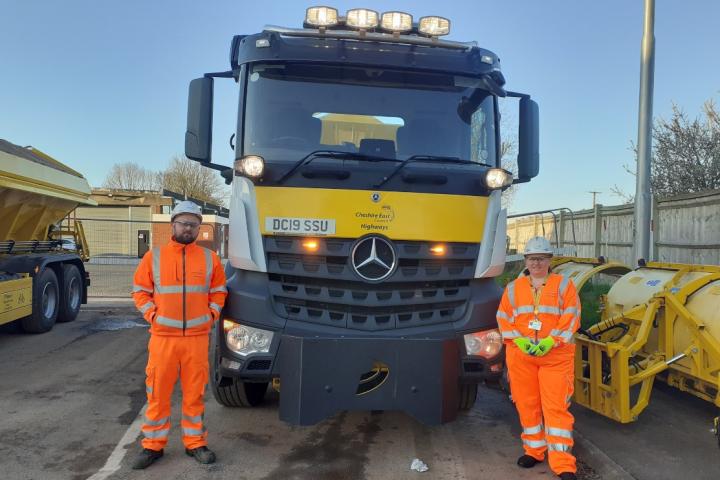 Cheshire East Council has confirmed the changes which will be made to the local gritting routes next winter following a review.
The new routes have been determined according to assessment criteria, with each road scored and ranked accordingly, following various consultations with council members, area highway group chairs, schools, cycling groups, town and parish councils and emergency services.
As a result five roads in Alderley Edge will no longer be gritted:
Chapel Road
Chorley Hall Lane
Heyes Lane
Mottram Road
Trafford Road
Additionally 14 roads in Wilmslow and Handforth have been removed from the winter treatment schedule, along with a number of nearby roads including Alderley Road in Mottram St Andrew, Artists Lane in Nether Alderley and Chelford Road in Over Alderley.
No roads in Alderley Edge have been added to the winter treatment schedule but 8 roads across Wilmslow, Handforth and Styal have been.
A total of 1,043km out of 2,700km (38 per cent) of the highway network has been identified as requiring routine winter treatment.
Speaking about the decision to remove Heyes Lane, Councillor Craig Browne, who is also chair of the council's highways and transport committee, said " I am as disappointed as everyone else at the exclusion of Heyes Lane from the programme; however, it is difficult for me to argue that a process where all roads across the borough are assessed according to the same criteria is anything other than completely fair and transparent.
"All roads were initially assessed in 2019 and then, at my request and at the request of the Parish Council, any local roads proposed for removal from the gritting schedule were assessed again in 2020. Unfortunately, both assessments arrived at the same result, with Heyes Lane scoring just 75 points (by virtue of the railway station).
"In order to be included in the programme, each road had to score at least 100 points. School bus routes do not contribute towards the score, unless they are also used by public service vehicles; however, it does appear that the bridge deck (at Whitehall Brook, which forms the Ward & Parish Boundary) has not been scored and I will take this up with officers.
"I will be insisting that both routes and scoring matrices continue to be reviewed going forwards, because whilst it is fair to assess all roads using the same criteria, I do agree that withdrawing Heyes Lane (in particular) from the programme represents a failure to recognise its status as one of the principal routes into Alderley Edge."
Details of the revised gritting routes can be found on the council's website.
Click here to view a map of the local roads which will be gritted.