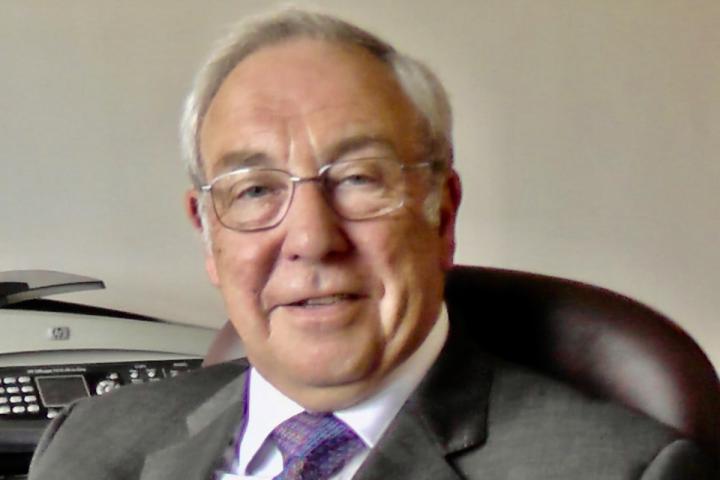 The candidates for the role of Police and Crime Commissioner for Cheshire for next month's Local Elections have been announced.
Cheshire residents will have the choice of four candidates when they go to the polls on Thursday, 6th May.
The candidates are:
Jo Conchie, Liberal Democrat
John Dwyer, The Conservative Party
Nick Goulding, Reform UK
David Keane, Labour and Co-operative Party
I am publishing brief interviews with each of the candidates, in the order in which I receive a response to my request.
John Dwyer, The Conservative Party
Please tell me about yourself - occupation, where you live, interests, family?
I live in a village close to Nantwich. I am a married man with a daughter who is a police officer.
I retired in 2001 as Assistant Chief Constable in Cheshire after a 30 year police career, having been stationed in Nottinghamshire and West Midlands before arriving in Cheshire in 1994.
On retirement I set up my own management and security consultancy and had a network of retired officers across the UK. I also became a councillor n the Crewe and Nantwich Borough Council from 2003 until 2009, being the Cabinet member portfolio holder for Safer Communities from 2006 to 2009. I was elected as the first Police and Crime Commissioner for Cheshire from 2012 to 2016.
I enjoy walking in our wonderful surrounding countryside and reading. I am currently in the process of writing my police biography entitled 'Plodding to the top - the journey from Police Constable to Police and Crime Commissioner'.
Are you a member of any local groups or societies?
I am the Chair of the Nantwich and District Branch of the Royal British Legion, the President of the Chester and Nantwich Branch of the Institute of Advanced Motorists, and President of the Air Training Corps 146 Squadron based at Northwich.
Why have you decided to stand again for election as the Police and Crime Commissioner for the Cheshire Police Area?
I have decided to stand again for election to the post of Police and Crime Commissioner because I believe the public and police officers of Cheshire deserve better than the deal hey are getting from the current incumbent. He has increased the policing precept (tax) by 40% in the 5 years he has been in post.
However he only started to increase the policing establishment in the autumn of 2019 after the Government declared its intention to recruit 20,000 extra officers across England and Wales. Although I had started to build up the establishment whilst wrestling with the austerity measures he did not continue with that development. He allowed the police numbers to stagnate despite being left a budget to recruit 70 more officers during 2016/17, and that stagnation continued until the autumn of 2019.
What do you consider to be the important issues facing Cheshire?
The important issues facing Cheshire are the public need to feel safe on our streets and roads and to achieve this we need to see more patrolling officers. Crime is now at a high level but the detection rate is at a very low 11% overall, and as low as 8% for domestic burglary. There are also issues around cybercrime which are causing concern, particularly in the older members of our population.
What do you hope to achieve and how in the next 3 years?
My aim in the next 3 years (the term of office has been reduced by 12 months as a result of the current term being extended by 12 months due to Covid) is to rectify these issues and I will do this by setting out my ambitions in a series of Police and Crime Plans, the delivery of which I will be holding the Chief Constable to account for.
What experience and personal qualities will you bring to the role?
My track record as the first Police and Crime Commissioner Cheshire speaks for
itself – I am an achiever and the public can rest assured that I will deliver on my
pledges.
Why should Cheshire residents vote for you?
My focus will be on the needs of the public, not on politics!
On polling day, Thursday 6th May, polling stations will be open between 7am and 10pm. Covid-secure arrangements will be in place, similar to those you might expect in shops and banks, such as hand sanitiser, floor markings and face masks so that voters can vote safely.
When visiting polling stations, voters should wear a face covering (unless they have a valid exemption), bring their own pencil or pen, follow signs and guidance from staff and adhere to social distancing.