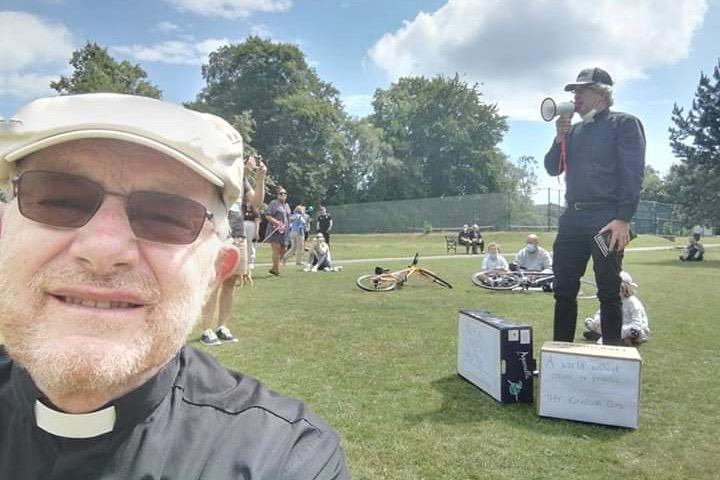 Around 50 people gathered in Alderley Edge Park today (Sunday, 14th June) for a Black Lives Matter protest.
Rev'd Robin Pye, vicar of St Philip and St James spoke about the legacy of Martin Luther King quoting from his last speech, 'I've been to the mountain top', before leading an eight and half minute silence during which most people 'took the knee'.
Protestors had brought home made placards and sang 'We shall overcome' and finished with the Lord's Prayer.
Rev'd Pye said "So many people seem to be willing now to show support and solidarity with people who have suffered from racism for generations,' said Rev'd Pye. 'Maybe this can be a turning point in history and, by the grace of God, we can build a world without racism."
Photo: Rev'd Rod Hill from Alderley Edge Methodist Church in the foreground and Rev'd Pye on the loudspeaker.