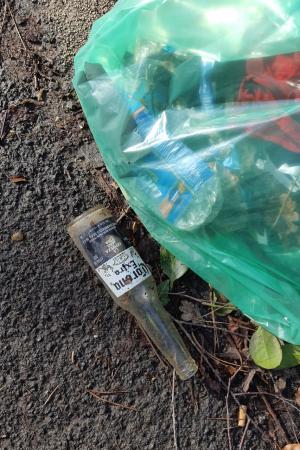 Today, Saturday 8th February, a team of litter pickers were out tidying in Nether Alderley. Happily we thought there was a little less litter than usual but one item in particular was very concerning. It was a smashed beer bottle on
the pavement on Congleton Road between the Cross and the primary school.
The volunteer picked up many tiny shards of glass but cannot be sure that they were all found, particulatly on the verge. Lots of people walk their dogs along Congleton Road so please keep them on the pavement where you stand a
better chance of seeing any remaining glass.
On a lighter note we found a pregnancy testing kit, a pashima and an empty champagne bottle as well as all the usual trash.
Alderley in Bloom might like to know that we found lots of cigarette ends.