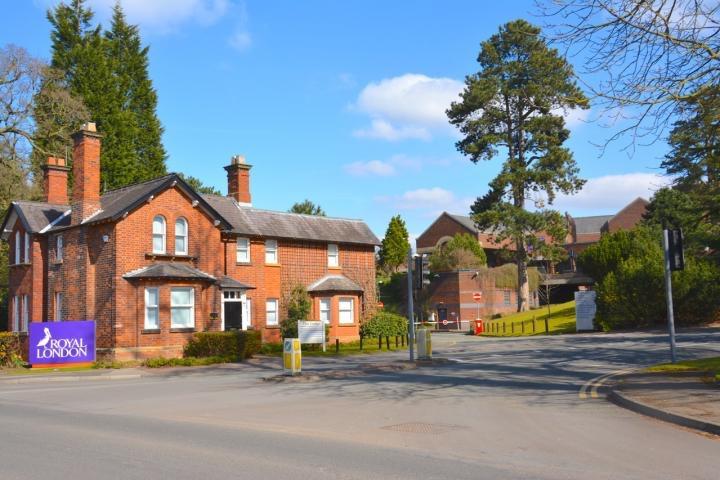 Revised plans for a new office development on the Royal London campus have been given the go ahead leaving one Wilmslow councillor with concerns that it will become 'a big empty white elephant'.
Members of the Strategic Planning Board approved the outline plans on Wednesday, 23rd October, for up to 17,000sqm of new office development and up to 1,100 car parking spaces along with the creation of new pedestrian and cycle routes.
The approved application is a renewal of the previously approved outline office application (reference 16/2314M), but with four smaller buildings to provide more flexible accommodation, designed to appeal to companies of varying sizes.
In 2016 the company was granted planning permission for a new office development at their Alderley Road campus, which is included in the Cheshire East Local Plan (along with land to the west of Alderley Road) as a strategic site for employment use, a hotel and residential development.
However, in October 2017 - having considered a range of options for the future - the company announced it would be moving out of Wilmslow to Alderley Park.
The group is on track to complete its move during 2020, when around 1,200 members of staff will relocate from Royal London House and other buildings on the Wilmslow campus.
Councillor David Jefferay, ward councillor for Wilmslow East and a member of the Strategic Planning Board (SPB) said "Although the application was only for access to the site and not the detail of the office buildings, I am disappointed that the SPB members did not support my view that the situation on the Royal London site had changed since it was allocated as a strategic site in the Local Plan.
"I asked the committee members to defer approval pending a review of the need for so much new office space when we already have vacant office space in the centre of Wilmslow. I have real concerns that the 17000 sqm will either divert workers, and therefore retail spending, from the town centre or the new offices will become a big empty white elephant.
"Hopefully I am wrong and Wilmslow will exhibit the growth needed to not only fill the soon to be vacant Royal London offices but also to fill the new space that they told us they needed in order to stay in the town (just before announcing their intention to relocate)."
In March 2018, Royal London were also granted planning permission for up to 60 homes on land opposite the Royal London Campus, to the west of Alderley Road, and 120 homes, along with the access roads and landscaping, on the northern part of Royal London campus.
Royal London says no construction work is expected to commence until after they have moved to Alderley Park.