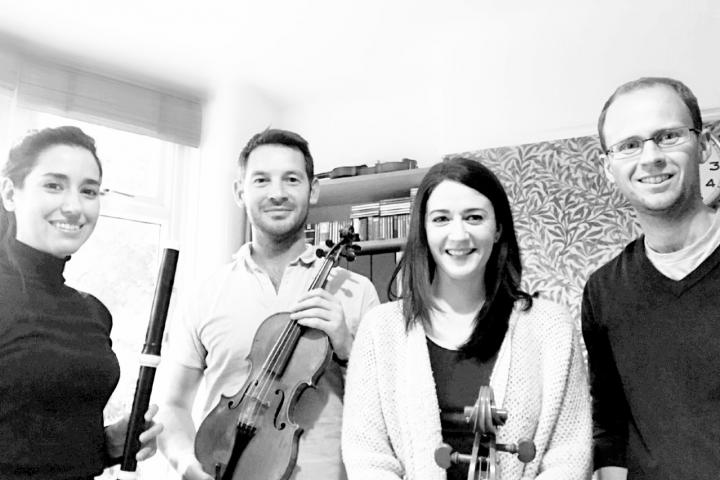 Following a two-month summer break, the lunchtime concerts at Alderley Edge Methodist Church resume on Wednesday 18th September.
Jean Walker said "As we embark on our 16th season, we are delighted to welcome Irwell Baroque with Anna Rosa Mari on the flute, Dewi Tudor Jones, violin, Peggy Nolan, cello and Pete Durrant on the harpsichord.
"It is unusual for us to have a quartet, and in this instance, the musicians will be performing on period instruments."
Anna Rosa Mari said "Our instruments might look a little bit different to the contemporary orchestral instruments, but we will talk about them in the performance too. There are some interesting facts about the strings (especially the cello) and of course the traverso flute looks completely different (all wooden and with holes instead of keys)."
Light sandwich lunches and home-made cake will be served from 12 noon, the concert begins at 1pm and will last approximately 45 minutes.
Admission is by programme £6.00, available at the door.
Over the last 15 years, the concerts have enabled the church to make donations totalling nearly £30,000 to 61 different charitable organisations.