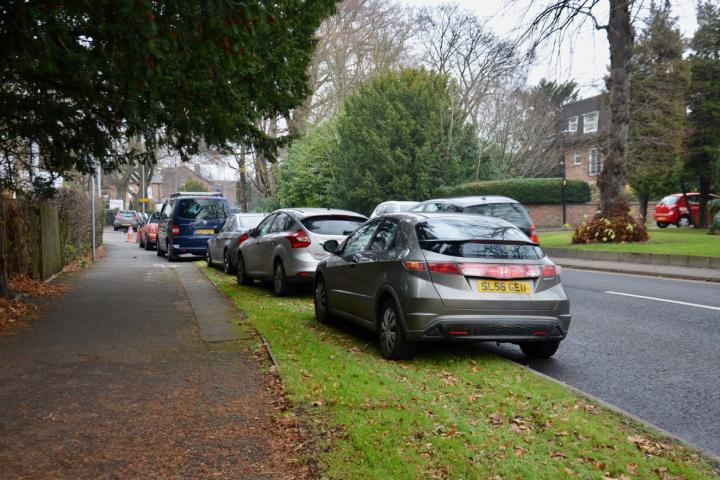 Despite strong feelings being expressed within the town the number of responses to date has been rather limited so in order to enable as many people to respond as possible, the Council extended the consultation on the Wilmslow Parking Review by two weeks. As of March 14th a total of only 165 responses had been received.
So you now have until March 31st to comment on the47 individual measures being recommended by Cheshire East Council aimed are ensuring that parking capacity supports the long-term viability of Wilmslow.
Ms McVey said "I know from all the letters and phone calls coming in that parking is is a big issue in Wilmslow but unfortunately people haven't been going on to the consultation to make their views known.
"So please if it is important for you and you want your views heard, even if you think you are consulted out and you've said all you can say please go to this consultation now. If you want make a difference then we need to hear from you."
Recommendations include decking on Broadway Meadow, providing additional spaces for long-stay at The Carrs, double yellow lines on Alderley Road from the Coach and Four to the King's Arms roundabout and introducing short stay parking bays on Buckingham Road, South Oak Lane, Altrincham Road and Lacey Green.
Other suggestions include double yellow lines on sections of Gravel Lane, Bedalls Lane, Knutsford Road, Manchester Road, Bourne Street, Nursery Lane, Stoney Lane,Nightingale Close, Leesway, Beech Lane, Lindfield Estate North, Alma Lane, Pownall Road, Chapel Lane, Hough Lane, New Street, Northward Road, Westward Road and a number of junctions across the town.
The introduction of residential parking permits are also proposed for Old Road, River Street and Cliff Road.
A spokesperson for Cheshire East Council said "A mix of these options will be needed to address parking pressures in Wilmslow. Due to the high demand for parking, it may be preferable for measures to be phased so that no parking is removed overall. Also, measures may best be phased to avoid parking problems being displaced from one street to another."
Click here to view:
Email your views to [email protected] by 31st March 2019.
Tags: