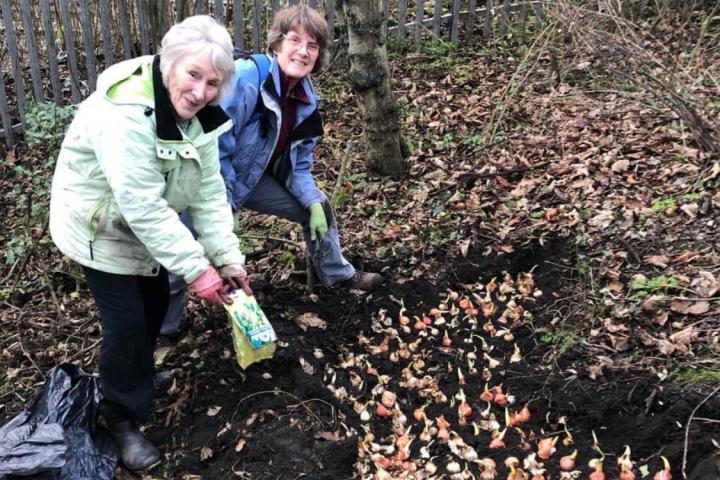 The 'Road to Gold' has started as work is well underway to create a greener, cleaner and more beautiful village.
Volunteers from Alderley Edge in Bloom have started litter picking, bulb planting and work on Project Bramble ahead of this year's entry into the North West In Bloom competition following last year's tremendous success when the team picked up their first Gold award in the village's third North West In Bloom entry.
On Saturday, 12th January, four In Bloom volunteers made great progress with clearing the bank of brambles at Chorley Hall Lane playing field. Then on Monday, 14th January, volunteers carried out some litter picking in the village and planted daffodils in drifts at the Waitrose Woodland.
Volunteers will meet again tomorrow (Wednesday, 16th January) at 2pm for some more daffodil planting under the trees at Chorley Hall Lane playing field then on Saturday, 19th January, at 10am local residents are invited to join the Parish Council and Alderley Edge in Bloom volunteers at Wood Gardens their community initiative to plant more spring bulbs.
A spokesperson for Alderley Edge in Bloom said "We're looking forward to a beautiful display of colour in our village again this year. Could you come and help? We have lots of bulbs to plant and they must be in the soil soon.
"It's a good time for all these activities, while undergrowth is minimal, so come and join us!"
Click here for more information, or to contact one of the volunteers.
Tags: