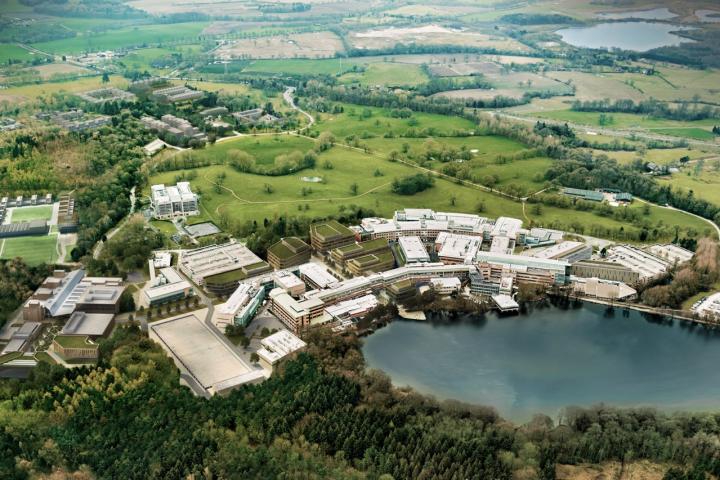 Alderley Park Limited has applied for prior approval for a proposed change of use of an office at Alderley Park to create additional residential units at the former AstraZeneca campus.
The plan is to build up to 81 apartments at the site of a purpose built office building within the Mereside campus, to the south-east of Radnor Mere. The 5-storey office building is currently vacant, having last been in use, as offices, in June 2017.
The proposed conversion would provide Life Science Key Worker Housing (LSKWH) for those working on the site - enabling the co-location of homes and jobs and housing opportunities for employees who would otherwise not be able to access the housing market in the immediate locality.
Some construction works will be necessary to the external elevations of the building in order to allow for conversion from office to residential so a full planning application will be submitted in due course to obtain permission for these works.
The planning application can be seen on the Cheshire East Council website by searching for planning reference 18/6058M. The last date for submitting comments is January 9th and a decision is expected by 6th February 2019.
Tags: