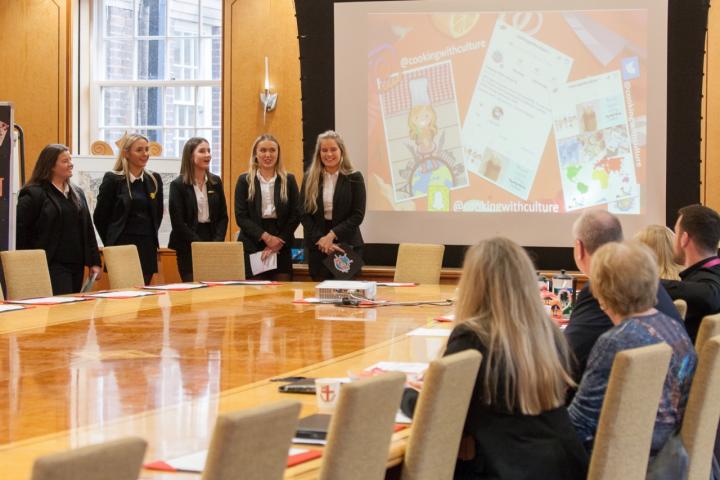 Five Lower Sixth students at Alderley Edge School for Girls attended the University of Chester for the Young Enterprise Dragons' Den event on Wednesday, 21st March. They presented to a variety of individuals associated with Young Enterprise, in advance of the county showcase in April 2018.
The team consisting of Mia Bains, Taylor O'Neill, Tierney Gilson, Anna Smith and Isabella Vickers, created their brand 'Cooking with Culture' and have designed and created a cookery book for children which takes them on a journey around the world.
The judges pronounced them the winning team! The feedback given was that the students have a great product and their presentation was polished with all students involved in answering the questions put to them by the Dragons. The judges also commented that 'Cooking with Culture' also has a creative and positive marketing strategy using social media.
Mrs Balfour, Head of Economics and Business said: "The girls were truly impressive and I was very proud of their professional presentation and teamwork skills."