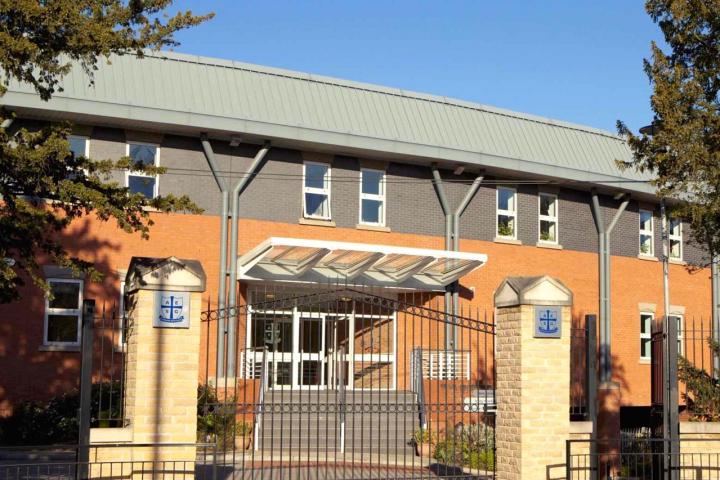 Alderley Edge School for Girls (AESG) has been granted planning permission for a new sports pitch on their school field.
The all-weather artificial grass hockey pitch will be surrounded by a 1.2m wire mesh fencing and mature trees will be planted to the north-west corner of the grounds to provide screening.
The hockey pitch itself will not be full-size so it will not be suitable for official matches, instead it will comprise of 4 smaller pitches for use by AESG. A long jump run up and sand pit will be located alongside the hockey pitch.
The Parish Council recommended refusal of this application as there were concerns over; access, parking, over intensification of the site, potential loss of privacy, health & safety concerns, hours of use, commercialisation of the site and loss of amenity with regard to noise.
Sixteen letters of objections were also received which raised concerns about draining and the potential risk of flooding, impact on neighbouring properties through noise and loss of privacy, access and parking impact and commercial use.
The planning officer recommended the application for approval stating "All objections raised by members of the public, and the Parish Council, have been considered. However, the presumption in favour of sustainable development is a strong material planning consideration. The social benefits of this development would demonstrably outweigh the small environmental harm, ensuring the health, activeness and opportunities for recreation within the existing community, whilst reinforcing Alderley Edge as an attractive place to live."
The Northern Planning Committee approved the plans today ( Wednesday, 16th August) by seven votes to two, with three abstentions, subject to a number of conditions including: no floodlights can be used, the boundary treatment is extended to the western perimeter of the site (to protect residential properties on Wilton Crescent) and that there is no commercial use of the facility.
The hours of use will be restricted to 9am to 7pm (Monday to Friday), 9am to 3pm on Saturdays and no use on Sundays or bank holidays.