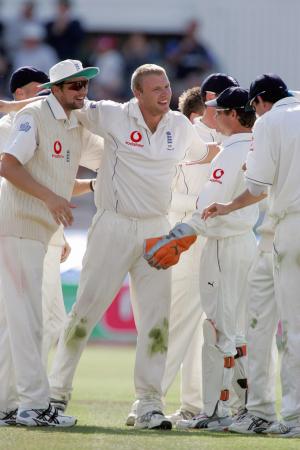 International cricket hero, Andrew 'Freddie' Flintoff, will welcome ex-England team mates to Alderley Edge Cricket Club this summer for a charity Twenty20 match against an Alderley Edge XI team.
The ex-England cricketer hopes to relive the magic of winning the 2005 Ashes in what will be a legendary reunion match.
For the first time since 2005, Freddie Flintoff is re-uniting some of the famous Ashes winning side together with other legends of international cricket to play against a home side at Moss Lane in Freddie's Ashes Legends T20 game on Thursday 13th July.
All moneys raised will go to Prostate Cancer UK and Alderley Edge Junior Cricket Academy. Freddie and his team mates hope to raise thousands for the charity with visitors of all ages welcome to come down and watch the big match.
Excited about the forthcoming fixture, Freddie, commented: "It'll be great to get back out on the field with the England lads. I can't mention names but some are already putting the practise in... charity game or not, the competitiveness will be there!
"It promises to be a great day for all involved and we're really pleased to be able to raise money for Prostate Cancer UK along the way."
Freddie's XI will be announced early June but spectators can expect to see a whole host of ex-England cricket favourites and a few celebrity faces on the day.
The day will kick-start with a corporate charity lunch and player Q&A followed by the much anticipated match at 4.30pm.
James Beeby, Director of Fundraising at Prostate Cancer UK, said: "We are thrilled that Freddie has chosen to support Prostate Cancer UK. As well as raising funds, the match will also raise crucial awareness of a disease which affects 1 in 8 men in the UK.
"Prostate Cancer UK leads the fight against prostate cancer, funding ground-breaking research, in order to stop prostate cancer being a killer. We also aim to make as many men as possible aware of the risk of this disease and encourage them to take responsibility for their health. We thank Freddie, all the players and the team at Jacamo for helping us beat this disease. May the best team win!"
Corporate and Twenty20 match tickets are available online now priced £20 for adults, £5 for children, £45 for a family ticket and £2500 for corporate packages.