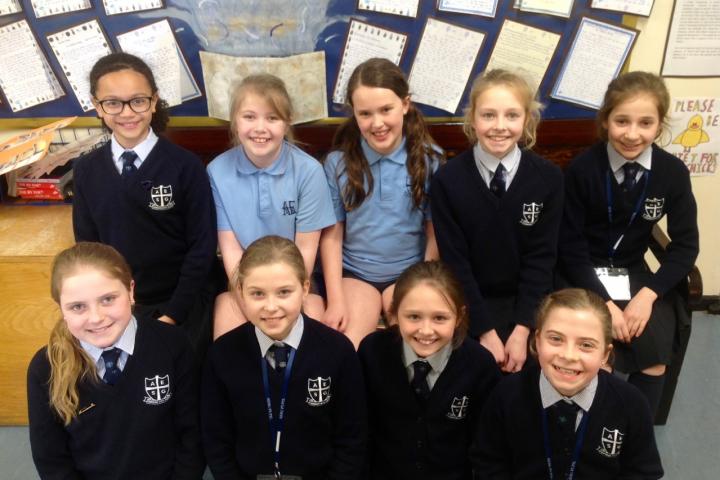 Two teams of swimmers from Alderley Edge School for Girls took part in a swimathon earlier this month to raise money for their chosen charity.
Ellen from Year 5 took the initiative and organised their entry into the Rotary event took place at Macclesfield Leisure Centre. Four Year 5 swimmers made up one team and five Year 6 swimmers made up the other. The aim was to get sponsorship to swim as many lengths as possible to raise money for both Rotary connected charities and those chosen by the swimmers themselves.
The AESG girls swam a total of 407 lengths, equivalent to 10,175 metres, which Ellen and her mum worked out would be like swimming from the centre of Alderley Edge to the centre of Macclesfield!
Ellen and her friends will have raised over £100, half of which will go to Rotary charities and the other half to Ellen's chosen charity of East Cheshire Hospice.
Ms Howard, Head of the Junior School at Alderley Edge School for Girls said: "Caring for the community and for others is actively encouraged in school and I am very proud of Ellen for taking the initiative to involve her friends and raise money for these very deserving causes."
Photo: (l-r) Rhianna, Emma, Ellen, Isla and Olivia.
Front row (l-r) Tess, Verity, Alice and Scarlett.