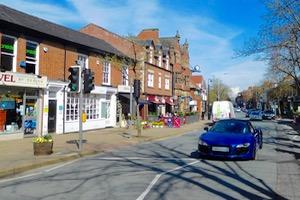 Several times in recent weeks we have been in the village weekend evenings and have been very concerned at high-powered motor cars and motorcycles roaring along the high street at dangerously high speeds and unacceptable noise levels.
Apart from the noise disruption, these speeds pose a serious danger to anyone crossing the road at these times. We have never seen police at these times.
This needs to be addressed urgently before somebody is killed. Clearly police surveillance is essential and urgent here.
Malcolm Gatley.
Tags: