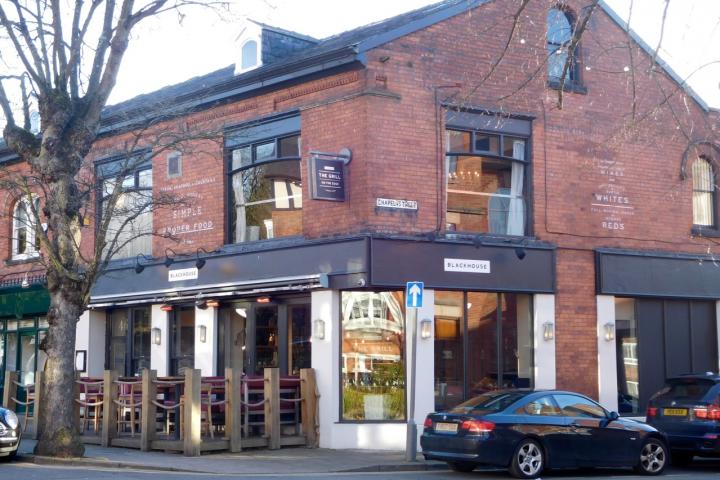 Planning permission is being sought to modify the external appearance of a restaurant in the village centre, including the external dining area and awning.
Newgate Restaurants Ltd, which operate Grill on the Edge at 46 London Road is now seeking to upgrade the unit which will involve both external and internal alterations. As the building is not a listed building or located in a conservation area, planning permission is only sought for the external alterations.
The proposal is to modify the corner of the building, at both ground and first floor level, by replacing the existing windows and brick columns with a full height corner window.
The scheme also includes surrounding the decking area with timber screens and replacing the existing awning with bespoke umbrellas.
Jeremy Roberts, Chief Executive Officer of the Living Ventures Group, told alderleyedge.com "We hope to crack on with the works shortly after the planning is determined.
"It's a proper refurbishment of the unit and will be complete in the autumn. It's a complete refurbishment of the existing restaurant so the interior will be revamped too."
The planning application can be viewed on the Cheshire East Council website by searching for planning reference 16/1300M. The last date for submitting comments is 13th April and a decision is expected to be made by 11th May.