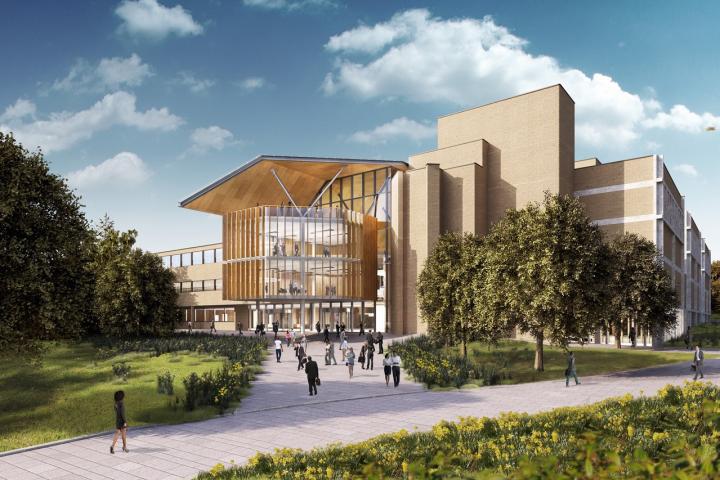 Cheshire East Council has welcomed the Chancellor's announcement to support the development of a multi-million pound centre of excellence at Alderley Park to spearhead research into anti-microbrial resistance (AMR).
The Chancellor has announced an initial £4m investment to establish a major research and development centre at the life science hub.
AMR is one of the greatest global public health issues facing countries across the world, threatening the effective prevention and treatment of an increasing number of infections and Cheshire East Council is pleased that this important work around this very serious issue will take place at Alderley Park.
A partnership of leaders from industry and academia has come together in the fight against the global problem of AMR and has now been given the go-ahead to create a multi-million pound centre of excellence at the heart of the Greater Manchester and Cheshire Science Corridor, with Alderley Park to act as the focal point of activity to combat anti-microbial resistance.
The centre will provide a world-class platform to develop cutting-edge and innovative treatments and, together with scientists and clinicians across the region, will develop a pipeline of new therapies and testing methods.
The partnership is now working closely with ministers to finalise the funding and further develop the proposals with partners across the region.
Council Leader Michael Jones said: "The development of new products to address anti-microbial resistance is the single most important research programme in the bio-science and medical world and Cheshire East, through Alderley Park, will become a major player in this ground-breaking work.
"As a Council and Borough we are proud that this work is taking place here in Cheshire East and that our businesses and employees are playing such a valuable role in rolling back the frontiers in the fight against new diseases that threaten our children and families at home and abroad.
"This Council has invested in the future of Alderley Park and we intend to give this major research centre all the support we can."
Dr Peter Jackson, chairman of the partnership, said: "This is great news, not only for our scientists, technologists, clinicians and businesses but also for patients suffering from AMR infections across the world.
"Given the existing strength across the Northern Powerhouse in AMR, the centre will create a focused critical mass of activity, underpinned by word-class science, people, facilities and equipment, to address current capacity gaps and fast track new products to address this priority issue."
Dr. Chris Doherty, site director for Alderley Park, said: "The value to society of a sustainable supply of effective antibiotics is enormous.
"This investment at Alderley Park will help to stimulate the development of new antibiotics and provides a crucial step towards ensuring that the world has effective medicines to combat infectious diseases."
Several Alderley Park-based businesses are already working on the development of new drugs and antibiotics as part of a global campaign to discover more effective treatments and anti-infectives.
Tags: