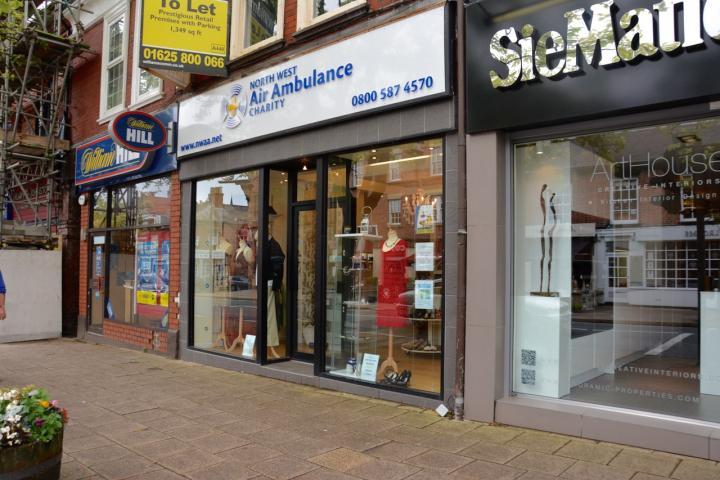 Plans to remodel and extend a retail premises on London Road have been approved.
Brooklyn Holdings Ltd has been granted permission to build a three storey extension at the rear of 55 London Road, which is currently occupied by the North West Air Ambulance Charity shop. Approval was also given for a new painted timber shopfront
The charity shop, which opened in February 2014, is closing in October and the premises is being advertised to let for £40,000 per annum.
The planning application can be viewed on the Cheshire East Council website by searching for planning reference 15/3355M.
Tags: