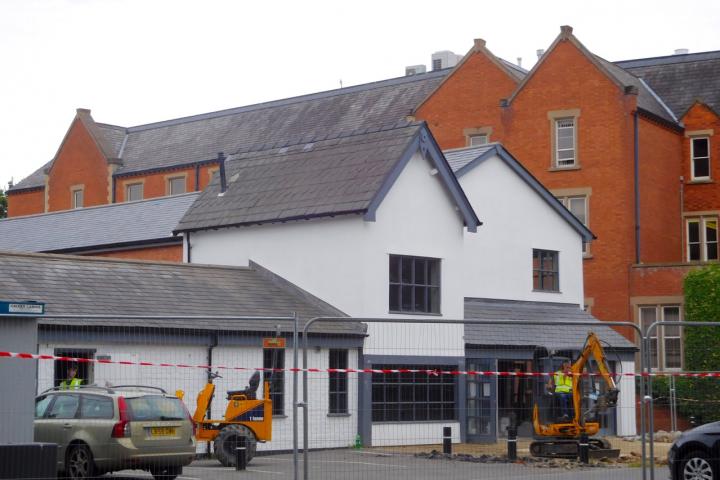 Work has started this week at the former Panacea site where two new restaurants will be opening.
As previously reported, the Yu brothers, from the award-winning Chinese restaurant Yu & You, are planning to open a new restaurant in the former nightclub and restaurant which was destroyed by fire in March 2013.
Yu will occupy the first floor of the building and is scheduled to open this autumn. Whilst we understand the ground floor will be occupied by a new branch of the Italian chain Piccolinos.
Individual Restaurants Ltd, owners of Piccolinos and the Alderley Bar & Grill, submitted a planning application in January 2015 to extend the external seating area, install a retractable canopy over the outdoor seating area, make alterations to the existing window configuration and build an extension at the rear of the property for a staff area and additional kitchen storage.
The covered external seating area, which will be heated to allow use of the space all year round, will accommodate seating for 92 customers and space for a further 32 to be seated around a bar area.
Whilst a decision was expected by 11th March the planning application is still to be determined. However, the site currently has planning approval for an external seating area and canopy, reference 13/0737M, which was approved with conditions in June 2013.
The most recent proposal is for a longer canopy and the scheme would result in a reduction of parking spaces at the front of the building, from twelve to seven.
The planning application for alterations the Panacea site can be viewed on the Cheshire East Council website by searching for planning reference 14/5838M.
Tags: