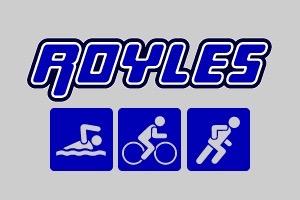 Former racing cyclist Chris Boardman MBE will be in Wilmslow tomorrow to help Royles celebrate the launch of their new showroom at Total Fitness.
Visitors will have the opportunity to ride with the Olympic champion, who broke the world hour record three times, setting off from the store at 9am.
The ride will be followed by a question and answers session with Chris Boardman from 11:30am to 12:15pm.
Visitors will also have the opportunity to try a triathlon wetsuit, premier triathlon brand ORCA with be holding demonstrations in the main pool, and take the latest Boardman road and triathlon bikes for a spin.
There will also be plenty of special offers available in store.
The independent sports retailer opened their new 3000 square foot showroom at Total Fitness, just off the A34 opposite Handforth Dean Retail Park, in April.
Managing Director Andrew Royle said "Being at Total Fitness is fantastic, as well as access to their large membership we will be able to make use of their conferencing facilities, pool and gym which will allow us to expand our demo events, product testing, open days, training, rides and much more."
The Royles launch event will take place from 9am to 6pm and coincides with an Open Day at Total Fitness - offering anyone the opportunity to take a look at and use all the club's facilities.
Royles Jaguar will also have a number of their cars on display at the Open Day, which visitors can arrange to take for a test drive, and they are offering the opportuntity for someone to win a Jaguar of their choice for a weekend.
If you would like to join Chris Boardman for a ride please call Royles on 01625 543400 for details.
Tags: