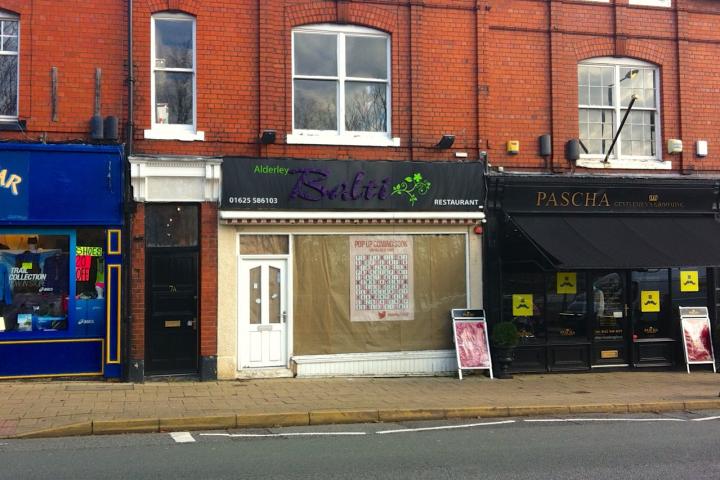 The team behind Manchester and Knutsford's Indian eateries, Mughli, are set to open their third northern venture in the form of a pop-up restaurant in Alderley Edge.
The venue, which has been named The Railway Cafe, is currently taking shape and is set to open in the first week of December for 10 weeks.
Local chef David Gale, who has worked closely with Mughli to create a unique, Indian-inspired small-plates menu for the pop-up, has been named as its Executive Chef.
Gale, who most recently led the kitchen in the successful Lawn Club in Spinningfields, was previously the Executive Chef of the Hilton Deansgate where he won North West Chef of the Year. He has also had a successful career in London, working with culinary greats such as Nico Ladenis and Alain Ducasse, as well as winning a 5 Diamond Award when in charge of the opening of Soho House New York.
The pop-up will also feature a specialist gin bar headed by multi-award winning bartender, Craig Harper of Fever Tree Tonics as well as the 'World's Best Gin Bartender', Jamie Jones.
"We genuinely love what we do here at Mughli and its great when we're given an opportunity such as this to work with some of the most talented people in the industry."
The spirited duo have created a bespoke tipples menu to compliment the style of food on offer, focussing primarily on accentuated gin & tonics with a concise yet creatively considered cocktail menu, imported Indian soft-drinks and local craft beers.
The Railway Cafe comes at the end of a busy year for the four brothers. In Manchester, Mughli has featured on national television on several occasions and fed the likes of the Prime Minister, Nigel Slater and Will.i.am. Whilst in London, their British coffee shop and wine bar Damson & Co, which opened in Soho in 2013, has proved a big success and work has now commenced on a new, all-day brasserie, Queenswood, which is expected to open in Battersea early next year.
Despite their busy schedules, Mughli's Sax and Haz Arshad insist that the pop-up in Alderley Edge was an opportunity they did not want to miss.
"We had been talking with Chef Gale for some time and when we were asked to launch a pop-up restaurant in one of our favourite suburbs, it seemed the perfect fit for the exciting, collaborative style of menu we were looking to introduce to the North West."
Tags: