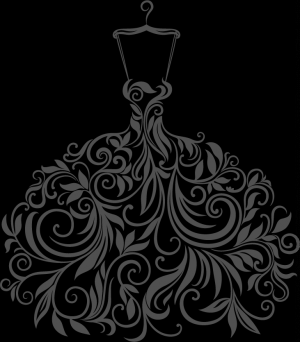 A former lawyer is preparing to open a new bridal boutique on London Road, in the premises previously occupied by The Edge Interiors.
Atelier Bride is a new venture for Rachael Leaitherland who is returning to work following a career break, after almost 18 years working as a lawyer.
Rachael, 43, currently lives in Mere with her husband and three children: Grace (13), Harry (10) and Charlie (4). Though she is looking to move to the Alderley Edge area and spent most of her formative years in Macclesfield.
Speaking of her decision to open Atelier Bride in Alderley Edge, Rachael told me "A bridal shop has always been a secret ambition of mine, but it wasn't until about 18 months ago that I really decided to go for it.
"I took a career break when my eldest started senior school and thought I would return to work when the youngest started reception. I realised that if I didn't try to follow my dream now, I would go back into the legal profession and it would just never happen. I always tell my daughter that if life gives you chances, you should take them and never look back with regret, so that's what I did.
"I spent a year really researching the bridal market, refining what I wanted to offer brides and set about finding premises and designers. Knowing Alderley well, I knew that it was the right place for an independent boutique such as this. And it's such a lovely destination for brides to come to."
Atelier Bride is scheduled to open at 3A London Road at the end of October and will stock the Sassi Holford and Lyn Ashworth by Sarah Barrett collections. Dresses by Atelier Pronovias and BLISS Monique Lhuilier will follow later this year.
Tags: