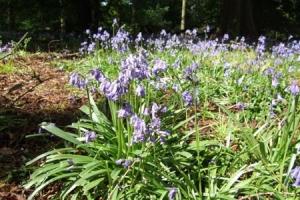 East Cheshire Ramblers have joined the chorus of protests against plans to build a 69,000 sq.ft superstore on green belt land in Nether Alderley claiming that the application by Dobbies Garden Centre is out of step with council planning requirements. Dobbies is majority-owned by Tesco.
One of the nation's largest walking clubs with over 750 members, the group has formally objected to the development on the grounds that the application does not provide details of all public rights of way crossing or adjoining the site as demanded by planning legislation.
"The garden centre's impact on the local footpath network and the general ambience of the area would be considerable," said East Cheshire Ramblers' Footpath Secretary, Neil Collie. "The proposals directly affect Nether Alderley Footpath No.26 which adjoins the site and runs through attractive, secluded woodland before meeting Congleton Rd where it would be crossed by the proposed superstore's site's main and only entrance".
Mr Collie said the proposal was a departure from the agreed Local Plan and would set a precedent for other inappropriate developments, leading to a further loss of countryside in an area that was already severely affected by the construction of the Alderley Edge by-pass, "Apart from destroying the ambiance of an attractive woodland which is bordered by farm fields and full of blue bells in the spring, the garden centre would adversely affect the views from three other surrounding footpaths and hasten the transition from a pleasant rural setting to a built up environment."
He pointed out that the planning permission previously granted for the former and nearby SE Matthews garden centre would have much less impact on the countryside and did not impinge on any public rights of way. "We therefore suggest that any proposals are modified and reduced in size so that they are compatible with the site available."
For membership and information visit the East Cheshire Ramblers website.