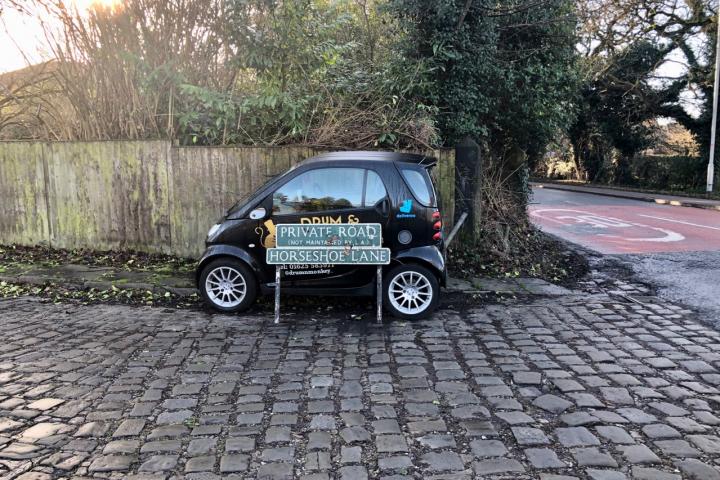 A car which has been parked on a private road for several days in a prominent position as you enter the village appears to have caused annoyance rather than its intended purpose.
A small car covered in adverts to promote a local pub has been left at the end of Horseshoe Lane where it is clearly visible to motorists as they travel along Wilmslow Road.
Presumably the intention was for it to act as a free notice board promoting the pub however one unimpressed person has moved the road sign, which clearly states it is a private road, and leant it up against the car, obscuring the advertising.
In 2015 two new signs mysteriously appeared on Horseshoe Lane, one announcing a 10mph and the second stating only permit holders can park, which neither Cheshire East Council or Alderley Edge Parish Council installed and knew who did.
In 2012 an old fashioned van advertising fire servicing was left parked on London Road for over three weeks.
We have contacted the owners of the Drum and Monkey for comment.
Tags: