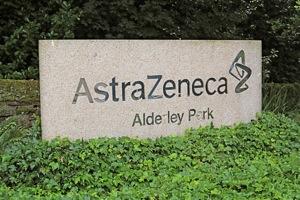 AstraZeneca have been granted £5 million investment from the Regional Growth Fund to enable them to explore the development of a BioScience park at Alderley Park.
AstraZeneca have been successful in their initial application for £5 million investment from the UK Department for Business, Innovation and Skills' Regional Growth Fund.
The grant enables AstraZeneca to further explore the potential of developing a BioScience cluster on their Alderley Park R&D site to nurture and attract innovative biomedical enterprises.
The companies located on the site would have access to AstraZeneca's state-of-the-art facilities and the experience, skills, knowledge and experience of their employees.
Martin Mackay, President of R&D at AstraZeneca, said "This initiative reflects the changing face of pharmaceutical R&D and our focus on collaboration to access and develop the best science and technology.
"Alderley Park is a site of critical importance to our global R&D organisation. By combining our capabilities with those of our partners and other enterprises, we aim to create a hub of scientific innovation with the potential to discover the medicines that people will need in years to come."
The development will be made possible through the Regional Growth Fund grant, investment, support from the participating partners and the commitment of land and facilities from AstraZeneca.
Alderley Park project leader, Dr Chris Doherty, said: "We're very excited about the potential of this initiative and the prospects for a dynamic science cluster in the North West. A number of people have been working hard behind the scenes to get us to this stage. In particular, we are grateful for the support of Rt Hon George Osborne and David Rutley MP, as well as Cheshire East Council, University of Manchester, Greater Manchester and Cheshire & Warrington Local Enterprise Partnerships and Bionow."
Following today's initial grant offer, AstraZeneca will now work on the due diligence required to finalise proposed plans. This will take place over the next three to six months and they hope to be in a position to confirm the outcome of this process in due course.
Tags: