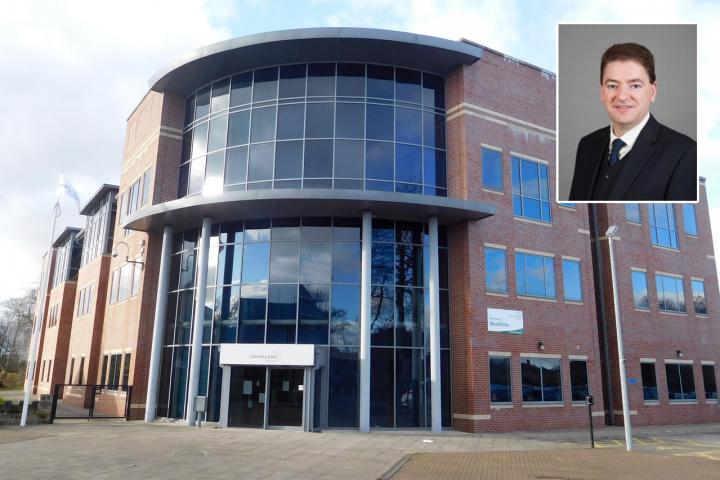 Craig Browne, Independent councillor for the Alderley Edge Ward has proposed a motion to motion to be debated at tomorrow's meeting of the full council calling on Cheshire East to allocate all Chairs of Overview & Scrutiny Committees to opposition members as soon as possible.
Councillor Browne said "In 2014, CEC commissioned an independent analysis by De Montfort University. The subsequent report recommended that the Chairs of Scrutiny Committees should be allocated to all groups as a matter of good practise. We are now over four years later on and nothing has changed; all Scrutiny Committee Chairs continue to be filled exclusively by Councillors from the ruling Conservative Group. These Councillors are hand-picked by the Leader of the Council and they receive an additional financial allowance of £7,353 for the job of chairing committees which meet once every two months.
"The role of whichever group has a majority on the Council (currently the Conservatives) is to make policy decisions; and the role of opposition groups (currently Labour, Independents & LibDems) is to scrutinise them. As the representation of Councillors on each Scrutiny Committee is proportionate to the make up of the Council, it follows that the Conservative Group has a majority in the Council Chamber and on each Scrutiny Committee; having the Chairs of those committees from the same majority group, means that this group also has full control over the agendas of the committees.
"This effectively amounts to self-scrutiny and an undue control over the scrutiny process by the same Councillors who are making the decisions in the first place. My hope is that highlighting this issue will help residents to understand how some of the well-publicised issues at Cheshire East have been allowed to arise (police investigations, officer suspensions, air quality data etc) and perhaps why the scrutiny process failed to pick up on them at an earlier stage."
As reported on alderleyedge.com yesterday, this is one of three motions being tabled by Independent members of Cheshire East Council for discussion at a meeting of Full Council on Thursday, 13th December. The first motion calls for for a comparative analysis to be published for a special meeting of the Council (to be held early in the new year) to determine whether the current cabinet system should be replaced by a committee system. Whilst the third requests that all remaining Committee Chairs are allocated across the political groups in line with the number of members they each have at Cheshire East Council.