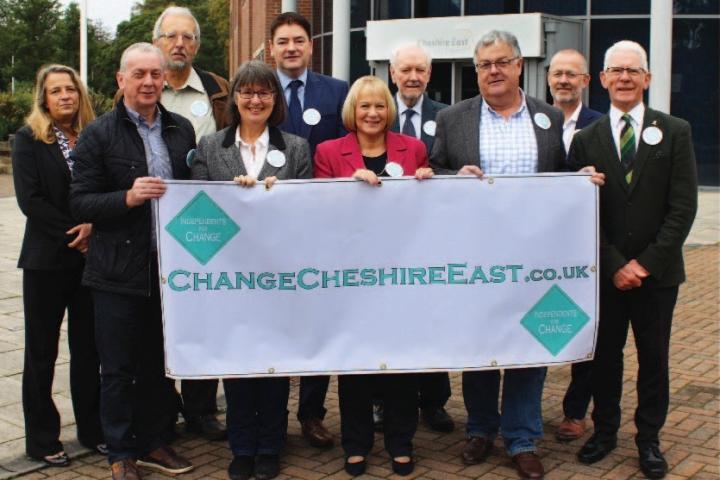 Independent members of Cheshire East Council are calling for a report to be written and presented to full council in February 2019 regarding why the council should change to a committee system form of governance.
Proposed by Councillor James Nicholas and seconded by Councillor Craig Browne, the motion - which has put forward for discussion at a meeting of Full Council on Thursday, 13th December - is calling for a comparative analysis to be published for a special meeting of the Council (to be held early in the new year) to determine whether the current cabinet system should be replaced by a committee system.
Cllr James Nicholas, Independent councillor for Bollington, said "For the past year the Independent Group have been asking the ruling party to change to a committee system, which is generally considered to be significantly more open, transparent and democratic.
"Each time we have been blocked. With the Cheshire East Cabinet it's either their way, or no way. We have no alternative left us but to go down this route and it appears to me that the public are very much behind us.
"Thanks to all the media coverage from the Change Cheshire East Campaign we hope this will help drag the cabinet to the table, albeit kicking and screaming, to support our campaign to change to the committee system.
"We are giving the Conservative Party every opportunity to avoid holding a costly referendum, which we firmly believe will get overwhelming public support proven by the fact that thousands of people have already signed our petition."
If Cheshire East Council was forced to hold a stand-alone referendum it is estimated that the cost would be between £500,000 and £700,000.
The Independent group say that a committee system, which was used by Macclesfield, Congleton and Crewe & Nantwich until 2001, would mean that a wider group of councillors would be engaged in the decision making process rather than "a small 'clique' of 8 members having almost total control and decisions being made out of the public arena at informal cabinet".
Two further motions are being tabled at this week's Council meeting. The first is calling for the Overview & Scrutiny Committees to be chaired by opposition members, as soon as is practical, and for the Council to allocate all remaining Committee Chairs across the political groups "in line with the principle of proportionality".
Tags: