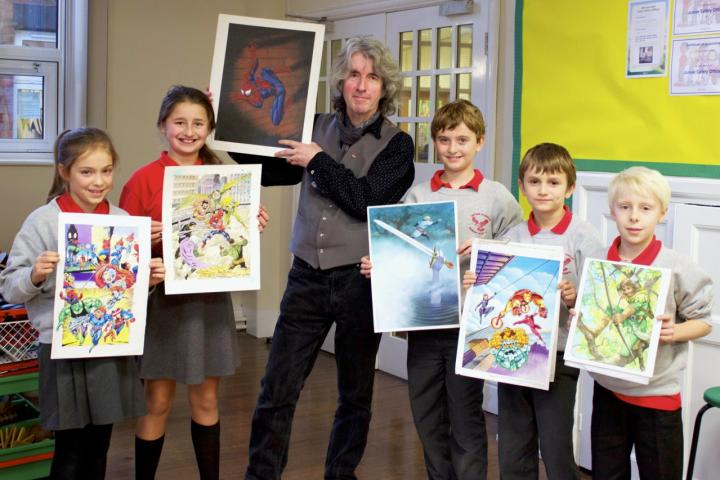 Nether Alderley Primary School pupils recently enjoyed a visit from Tim Quinn, cartoon artist and former editor of Marvel Comics.
Head teacher Richard Craven said "Tim inspired the children with a talk about his career and by sharing his original cartoon artwork featuring Spiderman, Hulk, Batman and X-Men.
"He ran workshops for all classes, initiating a week of visual literacy activities."