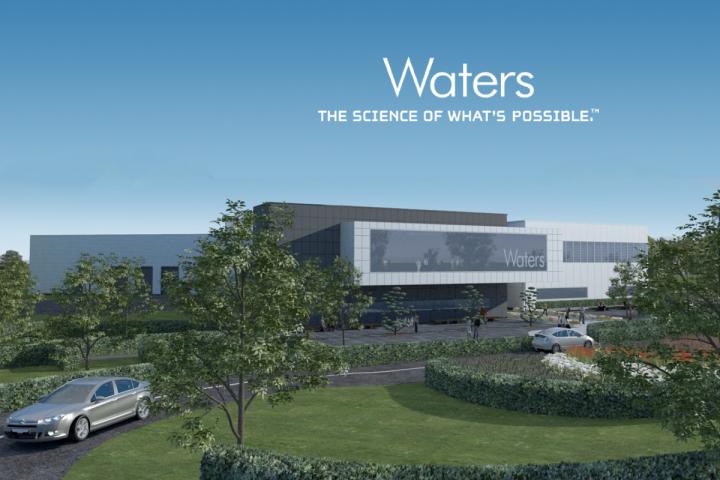 We are delighted to announce that Waters Corporation has chosen to support alderleyedge.com and wilmslow.co.uk and the service we provide to the community by sponsoring our weekly newsletter.
Waters Corporation is currently building its new mass spectrometry headquarters at the 37-acre Stamford Lodge site on the A538 Altrincham Road.
The new facility is intended to unite Waters' existing mass spectrometry operations, consisting of more than 500 employees who are currently located on four separate sites in South Manchester and Altrincham and is planned for completion in 2014.
Departments at the new headquarters will include: Research & Development, Engineering, Marketing, Finance and Human Resources, with the large majority of staff possessing qualifications at degree level or higher.
Plans for the new facility include state-of-the-art customer demonstration laboratories, advanced research and development capabilities and an expanded manufacturing capacity.
Brian Smith, Vice President of MS Business Operations at Waters Corporation said: "With the current construction work taking place on our new site on Altrincham Road in Wilmslow we were delighted to have the opportunity to support these newsletters, they both provide a valuable service for the local community in sharing local news and opinions and through sponsoring the weekly newsletter we hope to support the sense of community in the local area."
Established in 1958, Waters is now one of largest companies in the analytical science industry, operating in 27 countries. With its corporate headquarters based in Milford, Massachusetts, it currently employees 5,700 people worldwide and generated revenue of US$1.84 billion for 2012.
Mass Spectrometry is used to identify and quantify chemical components in complex mixtures. It is a very sensitive analytical technique, enabling scientists to confidently measure components or contaminants present at levels well below a millionth of a gram. It is routinely used to safe-guard our food and water supply, protect the environment, provide medical diagnosis and to develop health-care solutions.
If you do not currently receive our free weekly newsletter you can sign up to receive copies here, it only takes one minute.
Tags: