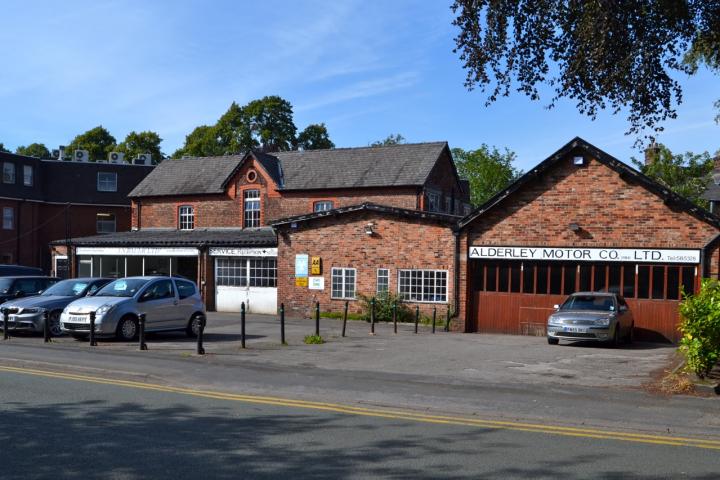 Loyal customers of Alderley Motor Company will be disappointed to learn that the business is not going to continue at a new location in the village, as they have decided against going into partnership with Highams.
Following the closure of the Trafford Road garage in April we revealed that Peter Wright, Manager of Alderley Motor Company would be joining forces with Mark Higham who runs Highams' car sales and servicing centre.
Peter Wright, 56, was due to start operating from the Wilmslow Road premises at the beginning of June but had a change of heart at last minute.
Having worked at the Trafford Road business for 34 years, Peter took six weeks off following its closure, which gave him more time to think about his future. He then returned to work and spent a few days at Highams, before they were due to open, and realised it was not for him.
Peter told alderleyedge.com "I let Mark (Higham) know there and then. I wanted to be honest to myself and to him. On the one hand the time off had turned my head and on the other hand I realised Alderley Motors would never exist again. I thought I could recreate Alderley Motors but I wouldn't be able to.
"There is nothing wrong with Highams and most certainly nothing wrong with Mark Higham but time has moved on. Alderley Motors didn't move on, well we did but in a different way - you weren't just a customer you were a friend and everything was still handwritten and personal."
He added "Most of my customers were personal friends and I feel like I have let them down and let Alderley Edge down where I worked for 35 years."
Service Director Mark Higham commented "Whilst I am disappointed that Peter has decided not to join us after all, I respect his decision. It is a great shame as I was looking forward to our joint venture.
"I am in the process of taking on extra technicians to enable us to carry on looking after his customers and giving them the same levels of service that Alderley Motor Company provided for all those years."
Alderley Motors and the JN Bauer car showroom both closed in April to enable the owner Russell Homes to demolish the properties and replace them with family houses. Work is now underway at the Trafford Road site.
Peter Wright has decided to take some time off and re-evaluate what he is going to do and he will keep alderleyedge.com informed if there are any future developments.