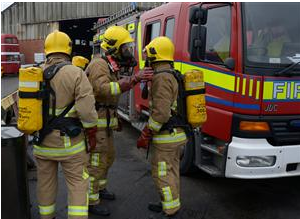 A man was taken to hospital suffering from smoke inhalation after his car caught alight on the A34.
Firefighters were called to the bypass at 10.36pm on Saturday, 9th March, to extinguish a car fire.
Wilmslow firefighters, including one wearing breathing apparatus, used a hose reel to put the fire out which was caused by an engine fault.
Police closed the road and the male driver was taken to hospital by ambulance where he was treated for smoke inhalation.