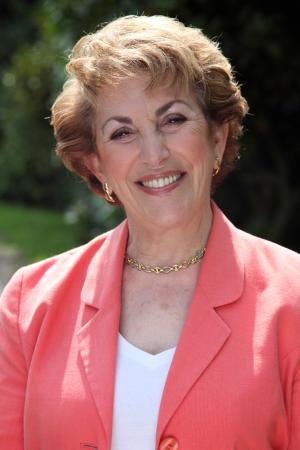 Plans have been unveiled for a new community event in the village, which will appeal to all bookworms and be opened by former MP Edwina Currie.
The Alderley Edge Community Book Festival will be held at the Festival Hall on Saturday 15th and Sunday 16th September with a programme of readings and talks by local authors.
Edwina Currie will opens the festival, at 11am on Saturday 15 September, and entertain audiences with a reading from the latest instalment of her memoirs, Diaries 1992 - 97, revealing more secrets about her life at Westminster.
Writer, poet and playwright Jackie Kay, best-selling novelist Erica James and teen author Melvin Burgess will also provide highlights during the book-loving weekend hosted by the Oxfam book shop.
They will head an impressive cast of local writers giving talks, workshops and readings of their work at the event.
Novelist, Livi Michael, will introduce her new children's book, Malkin Child, based on the events of the infamous Pendle Witch trials. There will be contributions from Manchester poet Mike Garry, short story writer Zoe Lambert, novelists Elizabeth Baines, Nicholas Royle, Conrad Williams and Angelic Reiki practitioner and author, Parveen Smith. Young adult author, Sherry Ashworth, will teach a creative writing lesson at Wilmslow High School in the week preceding the Book Festival.
The Festival will feature storytelling sessions to entertain younger readers and sales of donated books. Visitors will also enjoy live music and refreshments.
In addition a number of rare and antique books will go under the hammer with TV auctioneer Adam Partridge, well-known for his regular appearances on Flog It and Bargain Hunt, marshalling the bids.
The aim of the event is to celebrate all things book-related whilst raising funds, through book sales and donations, to boost Oxfam's work tackling global poverty.
Katie Robb, Oxfam Bookshop manager in Alderley Edge and one of the event's organisers, said: "I am so grateful to all the writers who are taking part in the Festival weekend. We've planned some really exciting events to appeal to a huge range of literary tastes and to bookworms of all ages from two upwards!"
There will be a £1 admission charge and some events will be ticketed.
For updates and programme details visit our events calendar or www.oxfam.org.uk/alderleyedge
You can also visit the Oxfam Bookshop at 23, London Road, Alderley Edge, or call 01625 583 162 for further information.