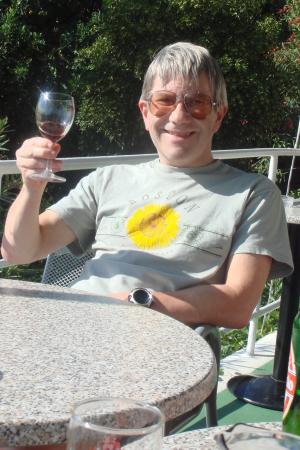 Over 350 people gathered at St Philips and St James' Church on Thursday, August 11th, to pay their respects at the funeral of Ian Daglish.
Ian, 59, tragically died having suffered extensive burns after the plane he was flying crashed into houses in Salford on Friday 29th July.
Ian lived in Alderley Edge with his wife Joy and two teenage daughters, Hazel and Fiona, where he was an active and very popular member of the community.
The service, conducted by the Revd Canon Professor Loveday Alexander, was attended by friends and family who came from across the country and from overseas.
They were joined by former school friends, current and past work colleagues, associates through the number of clubs and societies that Ian was involved with, people from the regiments he worked with and a representative from the Fire Service that rescued Ian after the crash.
Tributes during the services were given by Kevin Baverstock, a friend and historian, Nicholas Ridings, Chairman of the Parish Plan and a fellow member of The Edge Association, Helen Chambers, a close family friend for over 30 years, and Ian's youngest daughter Fiona Daglish.
Prayers were also said for Joel McNicholls, the passenger flying with Ian at the time of the tragedy, who also suffered extensive burns and is still very ill in hospital.
The family wanted to keep the funeral local to the village that Ian was so fond of, so the service was followed by a wake at the Festival Hall.
Ian's wife Joy said "I want to thank everyone for coming on Thursday and also for the generous donations to the ABF which are still coming in and exceed £1000 so far.
"The family have been comforted by the large number of cards, tributes, emails and phone calls."
Ian will be sadly missed by his friends, family and the local community.
Tags: