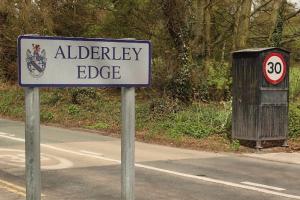 Driving through Poynton, I note they are twinned with somewhere. I believe Stockport are (or if I'm out of date, were) twinned with Beziers in the South of France.
I don't think that Alderley Edge is twinned with anywhere (if we are, please tell me).
Why should we do twinning?
For 'fun' e.g. school exchange visits, sporting things, house swops etc. etc.
I think that we should 'market' Alderley Edge and twinning is one approach to that aim.
I believe that twinning is usually with a place of approximately equal size and economic status…ah well, that rules out Los Angeles and Rio!
Tell me please; would twinning be a good thing and if so, with where?
I'd favour somewhere sunny, though perhaps not North Africa at this time!.
Of course, twinning doesn't have to be with only one other place.
This is a member post by Councillor Duncan Herald.
Tags: