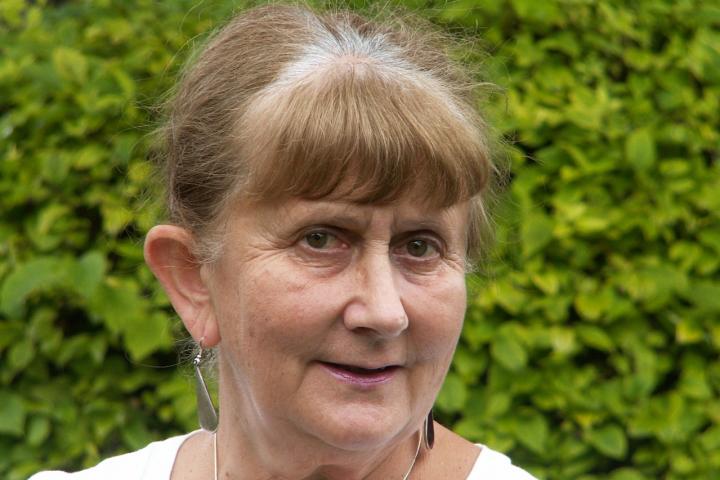 Alderley Edge is famously home to wealthy footballers and soap stars but many locals probably don't realise the village is also home to a Mastermind champion. In 1974 Elizabeth Horrocks, a 28 year old English teacher who was living near Crewe at the time, won what is widely regarded as the most intellectual British quiz show.
Elizabeth, who recently became a published author with her first novel 'The Edge of Doom', won the title with the specialist subjects; 'The Plays of Shakespeare' in her heat, 'The Works of J R R Tolkien' in the semi-final and 'The Detective Stories of Dorothy L Sayers' in the final.
After 35 years Mastermind has become one of television's most enduring successes and this year Elizabeth accepted an invitation to once again be interrogated in the famous black chair as a contestant in a Champion of Champions special. Her heat was filmed on Thursday, with the programme due to air on BBC2 later this year.
Elizabeth said "Back in 1974, I enjoyed the whole experience. It was rather surreal to win, I felt the others threw the final away, rather than me winning it.
"This time, it was also great fun. I chose to answer questions on Arthurian Legend and Literature. It's a bit of a risky subject, even after defining your sources, but it's a lifelong fascination of mine, and it fits in very neatly with The Edge of Doom, with its Arthurian theme, both with the research I'm doing for the third of the trilogy, and, hopefully, giving the published book some publicity!"
The format of the show has remained largely unchanged since it first aired on BBC1 in 1972 though as Elizabeth explained "The main difference this time was that they now record in a studio, at the Granada complex in Manchester, whereas it used to be an outside broadcast, round various universities and churches etc. So this time it was more like being backstage at the theatre.
"The cameras have moved on too, one looks rather like a dragon or dinosaur, swooping towards you! And of course John Humphries has replaced Magnus Magnusson, and because of the greater space backstage, we didn't meet him till we were on set."
As yet we don't know when the series will be televised, but the plan is for it to be shown over a week with the four heats followed by the final on the Friday. The final isn't being recorded until mid-July, so it may be shown later this summer but we'll be sure to publish the date as soon as we receive confirmation.
Talking about last week's filming Elizabeth said "Without giving away any secrets, I can say that I didn't disgrace myself, although pitting me against Chris Hughes, who is now an Egg Head, and the chairman of the Mastermind club didn't seem fair, somehow! I only met the others in my heat, which was a bit of a pity.
"We had about 6 to 8 weeks to prepare. I've been very busy on other counts, with Girl Guiding and extra coaching as the exam season approaches but I loved the challenge of the research, and collating it all, and making sense of it all."
In the meantime you can meet Elizabeth Horrocks at Waterstones in Macclesfield on June 10th from 7pm, where she will be giving a brief talk, taking questions and signing copies of 'The Edge of Doom', the first book in a trilogy which is centred round Alderley Edge.
Tags: