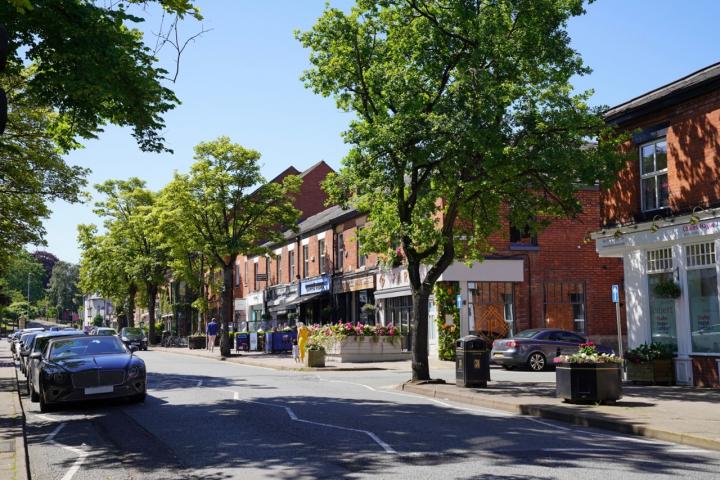 The Alderley Edge Neighbourhood Plan has gained over 90% support for all 20 policies from those residents and local groups who took part in the latest consultation.
The final draft plan was available for consultation from 27th January to 9th March during which over 70 residents and local businesses completed the online or paper questionnaire.
In addition, the steering group met those interested in the Plan at a drop-in session at the library and consulted with developers and statutory consultees with an interest in the village.
Sarah Greenwood, co-chair of the steering group, said "Given this was the latest in a series of consultations, we were pleased with the interest from villagers and other parties. Considering how lengthy the Neighbourhood Planning process is, we appreciate the on-going support and interest in the Plan.
"We had 72 residents and local businesses complete our survey, plus additional responses from 12 other developers and statutory consultees. At this stage of the neighbourhood planning process, that is considered quite a success given how many residents and organisations have made considerable contributions in previous consultations." commented Sarah Greenwood, co-chair of the steering group."
The latest Plan was drafted using the results of all the previous consultations and the commissioned technical evidence. The ensuing consultation is referred to as Regulation 14 in Neighbourhood Plan terminology.
Sarah explained "Following this latest public consultation, we are reviewing the Plan and making any final amendments to the policies. Once that is done, the Plan will be submitted to Cheshire East Council together with other documents including a Consultation Statement that sets out who has been consulted and how their views have informed the Plan.
"Cheshire East Council will then undertake their own consultation (Regulation 15), before the plan is submitted to an independent examiner. Due to the Coronavirus pandemic, this consultation cannot take place until libraries and public facilities are re-opened, allowing the opportunity to view a hard copy of the Plan."
Once any further amendments have been made, the plan will be subject to a local referendum and if there is a majority 'Yes' vote, it will be "made" by Cheshire East Council and used to help determine planning applications in Alderley Edge alongside the Local Plan until 2030.​
Sarah added "Getting the Plan agreed is very important for all of us. Whilst our Plan has no powers to block new housing development - that lies in the hands of Cheshire East Council which specifies where new homes should be built, and if necessary releases Green Belt to build them on - it can say what kind of houses should be built, for example calling for more starter homes, affordable homes or for smaller homes for residents to downsize into.
"It can call for higher eco standards to protect our environment. It cannot deliver more schools, policing or medical facilities, but if new housing developments are being built then developers are required to contribute to invest in local facilities. If we have our Neighbourhood Plan in place then we will get more money to use in Alderley Edge than if we don't.
"The Plan also provides support for the businesses of Alderley Edge. It protects our green spaces, sports and leisure facilities. It specifies where the residents would be willing to accept some additional car parking, which a majority still feel is much needed. We look forward to being able to move onto the next stage of the Plan as soon as possible and hope that we may be in a position to go to referendum within 12 months."