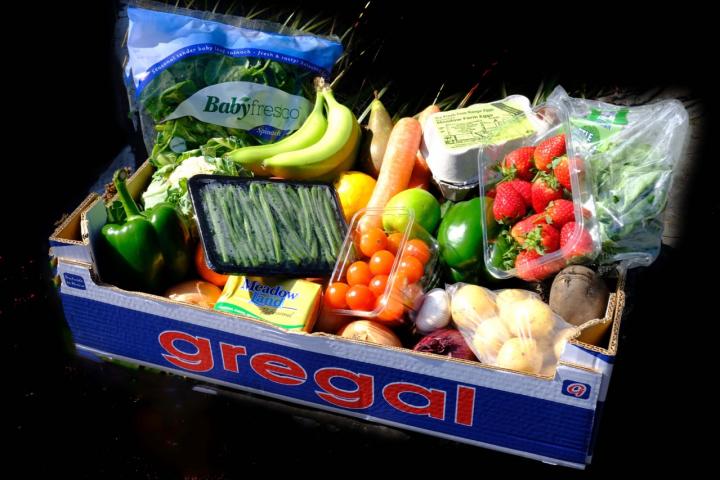 Promotional Feature
With Aldeli being closed (and only so much organising and home baking we can do!) we have decided to work with our local producers and suppliers to put together a fresh fruit and vegetable box service.
The fruit and veg boxes can be ordered and purchased via our click and collect service on: https://appyshop.co.uk/ where you can select which items you would like to buy (like you would on any supermarket website) and then pay online for next day collection after 12pm. We will bring your order out to your car to avoid any contact.
Alternatively we are offering a full delivery service by again using the link: https://appyshop.co.uk/ and paying online. We will deliver to your doorstep the next day after 12pm, contact free.
We will be delivering two sizes of fruit and veg boxes:
The small box for £15 would include:
Cauli/Cabbage
Pineapple
Lettuce
Potatoes
Carrots
Onions - red and white
Salad potatoes
Cucumber
Tomatoes
Mixed apples
Pears
Satsumas
Strawberries
The large box for £30 would include all of above plus:
Lemon
Lime
Chilli
Garlic
Baby corn
Fine beans
Eggs
Milk (alternatives are available)
Butter
Any extras can of course be added from our shop, for example: Aldeli freshly baked pizza (frozen), Aldeli ready meals, crisps, chocolates, biscuits, toiletries, toilet paper, wine, champagne etc - all at the click of a button.
We have started taking orders today (Thursday, 16th April) for collection or delivery on Friday, 17th April, - ready for the weekend, so don't forget to order your fizz too!!