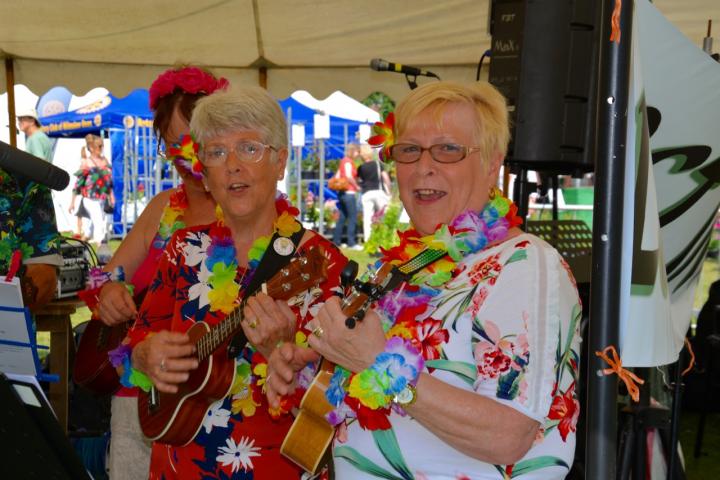 Organisers of this summer's Wilmslow Show have taken the difficult but understandable decision to cancel the event.
Chair of the Show Committee Angela McPake said "It is, with heavy heart, that we have decided to cancel this year's Wilmslow Community Show. We had hoped to be able to carry on, mindful of how many small traders and charities rely on the exposure and sales the Show gives them and the fact that, by July, we may all need something positive to look forward to.
"Although the Government are hoping that the worst of the Coronavirus will be over by then, clearly we don't know that will be the case or that people will want to be coming out to a large event. For that reason, we have taken the decision to cancel the 2020 Show. Next year's Show will be on the Sunday 4th Sunday and we hope will be better than ever and a celebration of the great community spirit we are seeing now across the town."
Thinking ahead to next year, organisers would love help from people who are stuck at home for the next weeks, or months.
Angela said "We need more bunting (because you can never have too much!). If you can and you have scraps of material at home, please think about making us some bunting. Anyone who makes us a metre or more will get a free family pass for the 2021 Show.
"We aim to make the Show a celebration of all that is great about Wilmslow and the surrounding area. If you have thoughts on what we ought to be including- let us know by emailing wilmslowcommunityshow@gmail.com."
She added "Finally, we would love some new poster designs for the Show, from any Wilmslow student (age 16 or under). It needs to be in colour and A4. Email us at the address above and we will let you know how to submit your entry. Any design we use will get a prize, a family pass and their design on a range of merchandise."
Tags: