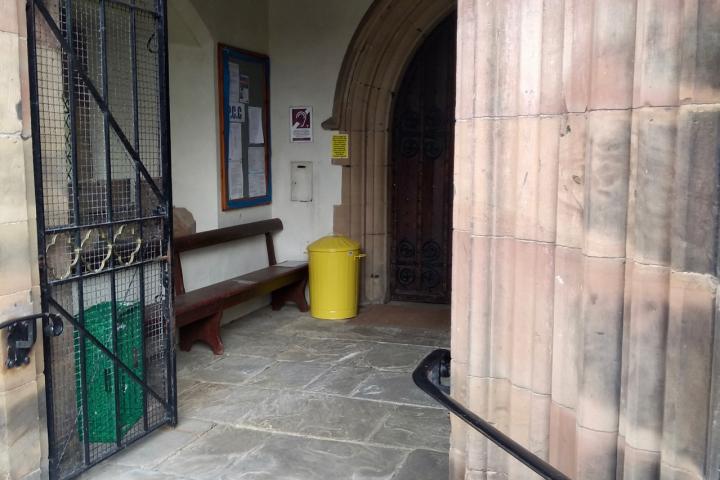 Like all of us, St. Philip & St. James Church has made a number of changes to adapt to the difficult and unprecedented situation we are facing as a result of the Coronavirus outbreak.
Whilst the church is closed for public worship it remains open for private prayer following guidelines issued by the Church of England.
The church is also maintaining its foodbank and calling for increased donations so they are ready to support people who have already lost their jobs and self-employed people whose livelihoods are severely affected by this crisis.You can leave your donations in the bright yellow bin in the church porch.
The church has set up small support groups to help people with practical issues and combat loneliness. If you would like to volunteer to help with this or if you would welcome support or know somebody who needs support, email the vicar.
St. Philip & St. James Church will be open from 8.15am to 6pm for private prayer and has set up special prayer stations in the church for Mothering Sunday which people are welcome to use if it is safe for them to do so.
The church is still able to conduct weddings, funerals and baptisms but with restrictions on the number of people who can attend.
Rev Pye said "These restrictions are more complex than has been reported in the media. The church is asking close family members only to attend such services and strongly advising people over 70 and people with underlying health conditions not to attend.
"These services have been adapted so that we can observe social distancing measures throughout the service. This will throw up a lot of questions so, if this affects you, please contact me directly."
In a new development, the church has begun streaming services online. This includes online services of Holy Communion.
Rev Pye added "In the Church of England a priest may not celebrate Holy Communion on his or her own. But as long as people watch the live stream St Philip & St James is regarding such services of Holy Communion to be public and shared in that sense even if only the priest is physically present. You can join these services via the church's Facebook page.