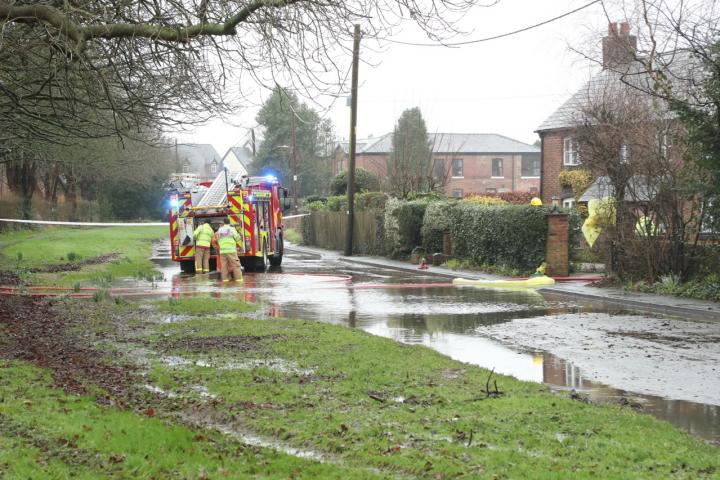 Firefighters from Wilmslow were called to Merrymans Lane in Great Warford on Sunday, 23rd February following reports of flooding.
On arrival at around 7.20am the crew closed the road before using one environmental grab pack to prevent water from entering nearby properties.
A main pump and three main jets were then used to pump flood water away from properties and into a nearby brook.
Once the water levels were at an acceptable level, firefighters handed the scene over to highways.
The crew left the scene just after 10am.