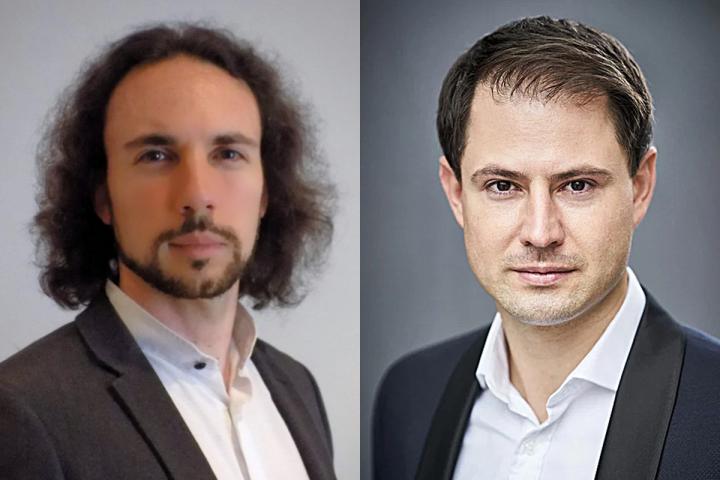 After a sell-out Christmas concert at the Methodist Church in December, the orchestra returns to the same venue for their next concert, on Saturday March 7th at 7.30pm.
They are delighted to welcome back the very popular Juan Ortuno to conduct them in a varied programme of Tchaikovsky, Beethoven and Mussorgsky classics.
Juan said "I'm very excited about coming back to conduct the Alderley Edge Symphony Orchestra, with a programme that includes lots of fantasy and imagination.
I love fairy stories, and Sleeping Beauty with music by Tchaikovsky is a really charming one. We'll meet some peculiar characters, such as the Puss in Boots, and Aurora and the Prince will dance the wonderful Waltz."
The Ballet Suite, to be played in this concert, conjures up the story of the Sleeping Beauty, from her sixteenth birthday party when she pricks her finger and falls into a deep sleep to the triumphant wedding scene, a hundred years later, when the princess has been woken by the handsome prince.
For the Beethoven Piano Concerto no 3, the AESO is delighted to welcome Ukrainian pianist, Slava Sidorenko. Slava has appeared as recital and concerto soloist in the Ukraine, Germany, Italy, France and many parts of the UK. He made his debut in 2009 at the Wigmore Hall. He has performed with major orchestras including City of Birmingham Symphony Orchestra, London Symphony Orchestra and Manchester Camerata chamber orchestra.
Juan said "We'll wish a very happy 250th birthday to Beethoven, who is the emperor of music for all us musicians, by playing his 3rd piano concerto with a great pianist. I met Slava Sidorenko 10 years ago when we were both studying at RNCM, and I'm glad that we can finally share a concert together.
I'm also thrilled to conduct the Pictures at an Exhibition, one of my all time favourites. We'll follow Mussorgsky admiring the fascinating pictures and objects that he immortalized in a piano piece after visiting a friend's exhibition, and it is the wonderful Ravel who adds the full orchestral colour."
A simple Russian folk tune forms the promenade theme which links the movements as the spectator walks from one picture to the next. The range of pictures, from a shambling old dwarf, to playing children, to a victory procession, allows Ravel to create a wealth of different tonal colour and excitement.
Tickets cost £10 for adults and £1 for under eighteens. Tickets will be available on the door or can be bought in advance through the website or on the ticket hotline 01625 581321.
Tags: