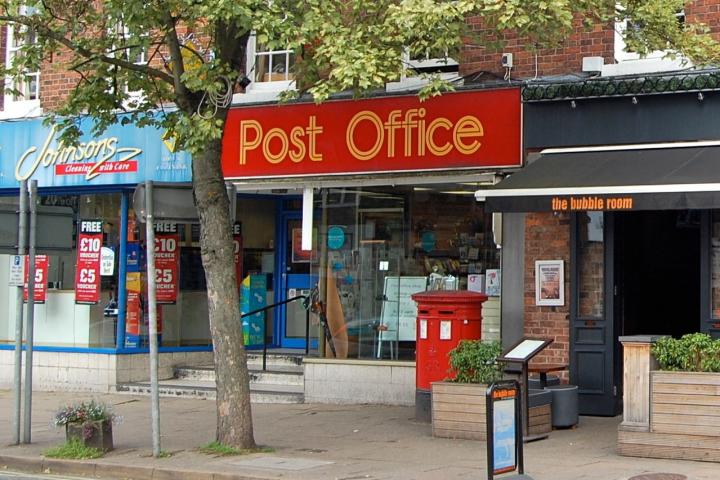 The Post Office has agreed to compensate a former Alderley Edge subpostmaster who has been fighting to clear his name, which he says has been dragged through the mud, after being falsely accused of theft.
Scott Darlington was subpostmaster in the village from 2005 to 2010 before losing his job and being prosecuted for a shortfall.
He told alderleyedge.com "A discrepancy occurred in 2008 of £1700 which I had to pay back although I knew something wasn't right. Later on that year larger discrepancies occurred until Jan 2009 when I was audited, suspended and subsequently terminated. It was an absolute nightmare to say the least. I was given a 3 month prison sentence suspended for 2 years."
Along with hundreds of other subpostmasters from across the UK, whose financial records showed shortfalls of varying sums, Mr Darlington joined the legal action against Post Office Limited.
The Justice for Subpostmasters Alliance (JFSA) argued that this was due to problems with the Horizon IT system used in the subpostoffices, which was responsible for the accounts.
Following a long-running legal battle in the High Court and several days of mediation, The Post Office, who refused to accept responsibility for the flaws in its Horizon system and properly investigate alleged shortfalls, agreed to pay £58 million compensation to hundreds of subpostmasters who they wrongly accused of theft or fraud.
Whilst some of the subpostmasters were asked to make up the shortfalls, which ran into tens of thousands of pounds for some, others had criminal charges brought against them, had to pay fines and were sent to jail.
Speaking to alderleyedge.com in 2017, Scott Darlington said "This had untold consequences for me. I could not find a job for 3 and a half years. I almost lost my house. I suffered depression etc I was living off virtually no money during this time. I was headline news in the Manchester Evening News and Macclesfield Express.
"I felt everybody in Alderley believed I had been stealing and was so embarrassed by that. I am now living in Bollington and working at last. But this nightmare has continued for 9 years and is finally coming to a conclusion."
Post Office Chairman, Tim Parker, said: "We are grateful to the claimants for taking part in this mediation and agreeing a settlement, bringing the Group Litigation to a close. I am grateful to Nick Read for his important engagement in the mediation process. We accept that, in the past, we got things wrong in our dealings with a number of postmasters and we look forward to moving ahead now, with our new CEO currently leading a major overhaul of our engagement and relationship with postmasters."
Nick Read commented: "I am very pleased we have been able to find a resolution to this longstanding dispute. Our business needs to take on board some important lessons about the way we work with postmasters, and I am determined that it will do so.
"We are committed to a reset in our relationship with postmasters, placing them alongside our customers at the centre of our business. As we agree to close this difficult chapter, we look forward to continuing the hard work ahead of us in shaping a modern and dynamic Post Office, serving customers in a genuine commercial partnership with postmasters, for the benefit of communities across the UK."
Alan Bates of the Justice for Subpostmasters Alliance (JFSA), which took the case said "The Steering Committee would like to thank Nick Read, the new CEO of Post Office, for his leadership, engagement and determination in helping to reach a settlement of this long running dispute. During the mediation, it became clear that he intends to reset the relationship between the Post Office and its Subpostmasters and put in place new processes and support for them, as part of a wider programme of improvements. It would seem that from the positive discussions with Post Office's new CEO, Nick Read, that there is a genuine desire to move on from these legacy issues and learn lessons from the past."