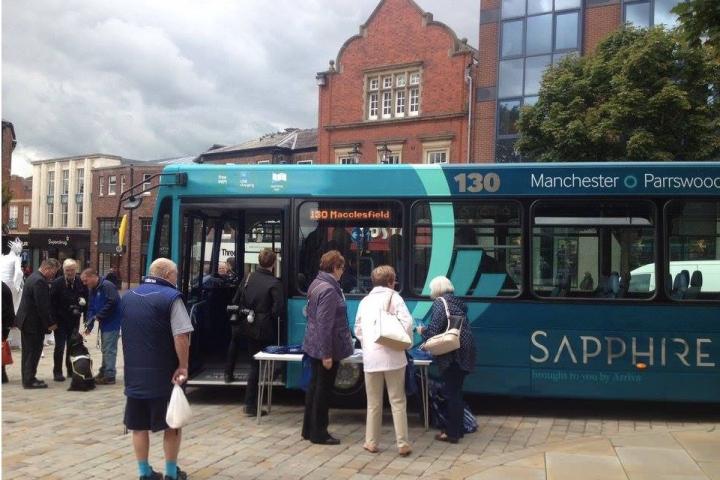 From next month local residents and commuters will no longer have the option of catching the 130 bus between Macclesfield and East Didsbury.
Arriva have announced on their website that the service, which currently runs from Macclesfield Bus Station via Nether Alderley, Alderley Edge, Wilmslow, Handforth, Heald Green, Cheadle Hulme and Cheadle will be cancelled from Sunday 26th January 2020.
Following numerous enquiries from local residents regarding the future of this service, wilmslow.co.uk has contacted Arriva for confirmation on several occasions in recent weeks.
In response to our enquiries on November 26th, an Arriva spokesperson "Arriva is currently in consultation with the local authority regarding the 130 service for January. Updates for all of our services can be found on the Arriva website."
Arriva cancelled the 130 service to Manchester in October 2018, as it was "no longer commercially viable to operate" so the buses have terminated at Parts Wood in Didsbury since then.
Prior to that Arriva reduced the 130 bus service from a half hourly to a hourly service between Macclesfield, Alderley Edge, Wilmslow, Handforth and Manchester in January 2018 then withdrew the Sunday service at the end of March 2018.
Speaking today (Thursday, 12th Dcember), an Arriva Spokesperson said, "Arriva have formally notified the Traffic Commissioner of their intent to withdraw the 130 service. Once this request has been accepted by the Traffic Commissioner the Arriva website will be updated."
A Cheshire East Council spokesperson said: "We are disappointed with the decision by the operator to withdraw this commercial bus service.
"We anticipate that other operators will be considering whether to offer services over all or part of the route on a commercial basis. It is important to note that in law the council is unable to intervene in a competitive market.
"We are monitoring the situation and should no alternative commercial offer come forward, we would consider whether there was a case to provide a subsidised service on all, or part of, the route."
Tags: