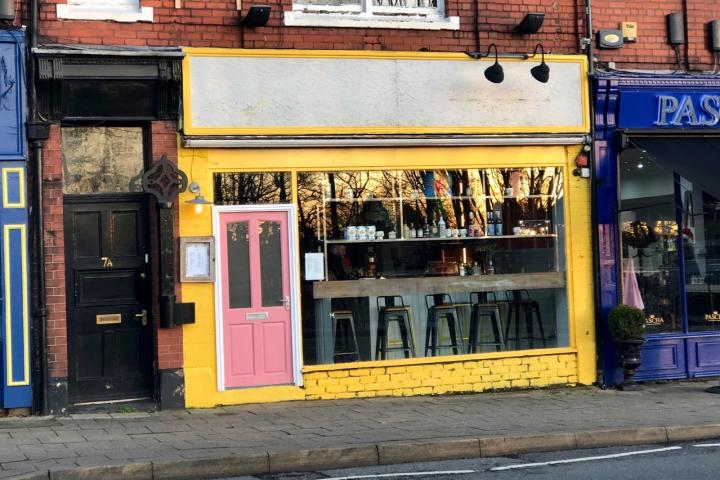 A Manchester based duo have come together to open a new eating and drinking venue in Alderley Edge with the shared goal of providing "Good pizza! Good times!"
Les Deux first Pizza bar for both for Mathieu Everson, who has has been involved in the hospitality industry for 10 years on the supplier side, and Sax, who along with his family, has been involved with brands such as Mughli, Evelyns and The Daisy.
Mathieu Everson explained "Les Deux literally translates to the two of us. This relates to not just our partnership but pairing great pizza with great cocktails.
"There are operators out there who are doing the classic Napolitana really well, we're different. From our travels and background we've drawn up a menu with global influence to suit all tastes. We have a range of classics but then a global section which includes options like wagyu beef salami, crème fraiche and salsa verde, peach and lavender with speck to sticky beef and truffle.
"We're also showcasing a sharing burrata section. At 200g a portion, they are injection with a shot of either pesto, creamy nduja or truffle to suit, served with pane carasau. It's about getting everyone involved."
Les Deux opens at 7 London Road, in the premises previously occupied by The Railway Cafe, today (Tuesday, 10th December), serving pizza at lunchtime on the weekends and throughout the evening when it will turn into a cocktail bar "with an upbeat tempo".
Speaking about why they decided to open their new venture in Alderley Edge, Mathieu said "It was the right space for the idea and Alderley was crying out for a pizza joint."
He added "We will be offering a takeaway service but would love nothing more than our customers to experience our pizzas straight from the oven.
"In a world of greys, we're wanting to be bold and stand out where everything else looks the same, we want to be different, bright colours, happy people, great food, good times.
"We want people to come as they are, be it in a hoodie or a LBD. No matter what, there's great music to dance to, amazing pizza to eat and even better cocktails to drink!"