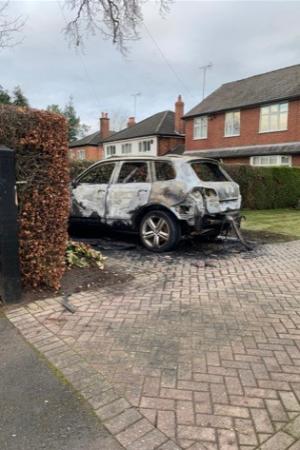 Firefighters were called to initial reports of a building on fire in Merrymans Lane on Friday, 6th December.
They arrived at 10.30pm to find it was, in fact, a saloon car that was on fire. It was well alight and they used a single hose reel to put the fire out.
A fire investigation established that the car had been deliberately set alight, and a home safety investigation was carried out a the property before the crew left.