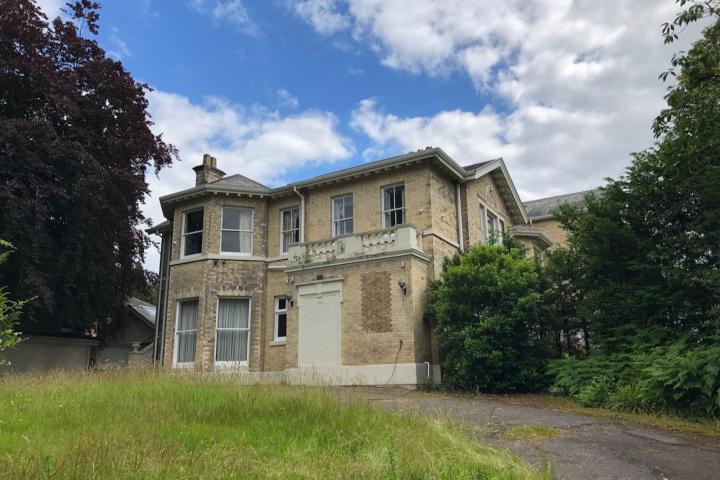 Plans have been submitted for the redevelopment of a traditional brick villa to create two houses.
Permission is being sought for the conversion of Beechfield House on Beechfield Road, which lies within the Alderley Edge Conservation Area, to replace the existing apartment building with two semi-detached dwellings. The scheme includes partial demolition, a car port and associated external works.
Beechfield House occupies a 0.5 acre plot and was originally constructed pre 1900. Over time it has been extended and adapted.
Giving an overview of the proposed development, the application states "The proposed development seeks to redevelop the site of Beechfield House to form two high quality dwellings from the existing four apartments.
"The proposal seeks to carry out a programme of repair to the original building, demolish some of the later extensions, construct a new extension and a carport and reinstate the original entrance. The proposed works have been carefully developed to have a beneficial impact on the original building, and on the character and appearance of the Conservation Area."
Beechfield House is currently split into four apartments garages, including an additional brick outbuilding converted to a garage. The house has undergone various alterations and is now vacant, with the rear part of the building left exposed to the elements for a prolonged period. It is proposed to reinstate the use as two houses, each with a separate access and separate gardens.
The northern section of the house will become Plot 1, and will use the existing western driveway. The original main entrance to the house will be reinstated, with both the original door and the flanking window opened up. An open sided carport will be built to the west, and the brick outbuilding repaired and converted back from a garage to ancillary accommodation. To the east, the existing large garage, two storey extension, external staircase and linked extension will be demolished and replaced with an extension of a smaller footprint.
Plot 2 will utilise the eastern driveway and the existing garage to the southeastern boundary. The large gravelled area to the entrance of the house of Plot 2 will be mainly laid to lawn. To the west, the existing conservatory will be retained and be incorporated into the dwelling for Plot 2. The lawn to the west will be subdivided between Plots 1 and 2.
Previous plans to replace Beechfield House with a residential development of three 3-story dwellings, each with five bedrooms and three car parking spaces were withdrawn in August 2019.
The revised plans are for one of the semis to be across 3 storeys with 4 bedrooms, whilst the other will be 4 storey with 5 bedrooms.
The plans can be viewed on the Cheshire East Council website by searching for planning reference 19/5602M. The last date for submitting comments is 2nd January and a decision is expected by 20th January 2020.