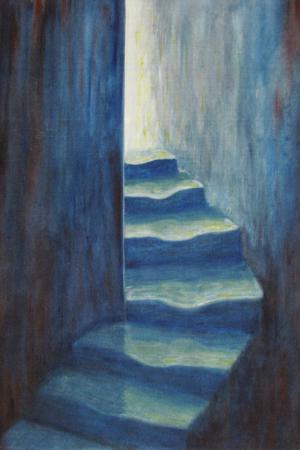 Alderley Edge Methodist Church is hosting a touring exhibition of prisoner artwork next week.
Jean Walker said "Titled "Journey into Light", the aim of the exhibition is to demonstrate to visitors that, behind every prisoner's conviction and sentence is a personal story of love, hope and loss."
The exhibition comprises over 40 individual pieces of art produced by prisoners from HMP Styal and HMP Thorn Cross, Cheshire.
Jean added "The exhibition allows us the opportunity to better understand the lived experiences of prisoners in our area. It is inspired by the work of David Ashbrook who discovered an extraordinary gift for painting whilst serving a life sentence.
"He painted the signature artwork used for the exhibition. On his release, David focussed upon hope and renewal and was starting to share this message of love through his artwork, when his life was tragically cut short in a car accident in 2008."
The Church will be open for viewing every day from December 1st until December 8th between 2pm and 4pm. Admission is free.
On Wednesday 4th December at 6.30 pm there will be an ecumenical service when the guest preacher will be Rev. Yvonne Yates, Chaplain of Styal Prison.
To conclude the week, on Sunday 8th December at 2.30 pm vocal ensemble "Capriccio" will perform a concert in aid of the RVS Luncheon Club. Tickets priced £5, including refreshments, are available from the Church Office on 01625 586713.