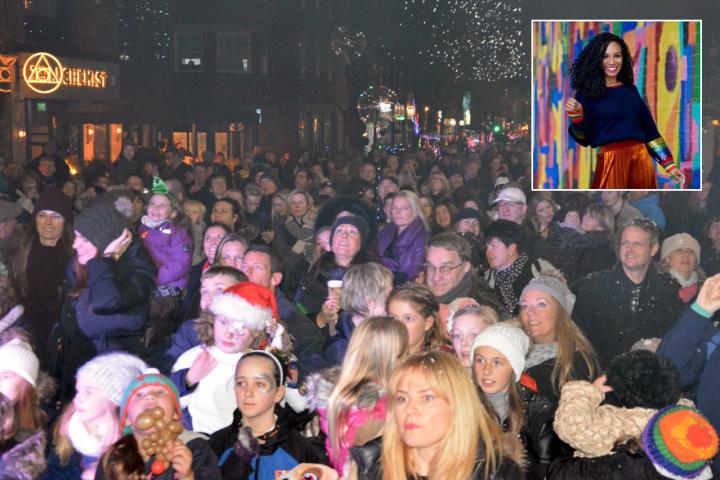 The countdown to Christmas will officially start in the village on Thursday, 21st November, when the Alderley Edge Christmas lights are switched on.
The lights will be switched on by special guest and local resident Michelle Ackerley, who was educated at Alderley Edge School for Girls and is now a TV presenter and journalist.
Michelle is best known for her work on BBC programmes such as Fantasy Homes by the Sea, Watchdog, Crime Watch and The One Show, which has seen her interviewing some of the biggest names in film and television including Samuel L Jackson, Tom Hiddleston, Danny Boyle and Naomie Harris.
She will be assisted on stage by by the winners of the school's poster competition - Katie Critchley and Amelia Livingstone from Alderley Edge School for Girls, Abigail Fairbrother and Amelia Karlsson-Smyth from Alderley Edge Community Primary School and Naya Panchal and Toby Clarke from The Ryleys.
The village centre will be closed to traffic for the festive community celebration to provide plenty of space on London Road for children's rides and activities, Christmas market stalls, a traditional brass band and live entertainment on the stage.
Additionally, many retailers will remain open throughout the evening along with the restaurants and bars, whilst street food will be also available in the village.
The merriment will start at 6pm with music and carols from local school children. The Cheshire Youth Pantomime Society will perform songs from their 2020 Aladdin show and young Wilmslow band Halt & Catch Fire will warm things up as we approach the switch on at 7.30pm.
Afterwards the entertainment will continue with local choir group Siren Sounds, and Jenem, a singer songwriter who released her first EP last week.
London Road will be closed, from the George Street to Clifton Street, between 5pm and 9pm to accommodate the party.
See our events calendar for a schedule of the evening's entertainment.