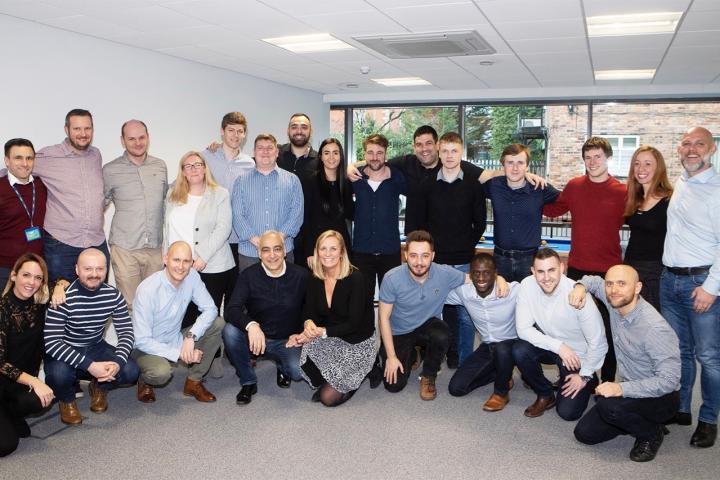 Promotional Feature
Zest4 Group has been based in Wilmslow town centre for over four years. Based on Alderley Road, you'd be forgiven for not knowing its whereabouts as it serviced the UK telecommunications industry, winning multiple awards for telecommunications airtime supply and as an IoT (Internet of Things) provider – all behind the scenes, working closely with its Reseller Partners to keep business communications efficient and effective.
Mandy Fazelynia, Operations and Business Development Director for Zest4 Group noticed a huge gap in the market for local businesses to have their telecoms serviced by a local supplier;
"It makes total sense that we service our neighbours for all their telecoms needs, we're here on their doorstep and have the years of experience and knowledge to help them transition through the impending technology changes in the telecoms sector."
"We set up All Communications as a one-stop-shop for businesses in the local area who need support with telephony and connectivity solutions, we have a team available to go and assess what their needs are, we can implement and install, and we'll be here if they need us for anything in the future."
One of the biggest reasons for the set-up, was to help businesses move their traditional telephone systems to new hosted and cloud-based solutions, ahead of the ISDN switch-off. BT are planning to stop all new orders for lines from next year (2020), so businesses need to start to future-proof their comms estates now. New technologies are launching and Zest4 are fully conversant in how these technologies can be used to make businesses more efficient. With full fibre roll-out, 5G and new low power technologies coming through, All Communications can help your working environment and make your processes smarter.
We are here to help, we have teams ready to go and all the know-how needed to make this transition as smooth as possible.
Please contact us on 0330 053 8188 or visit our website here.